Boxed 12 Person Canteen by Garrards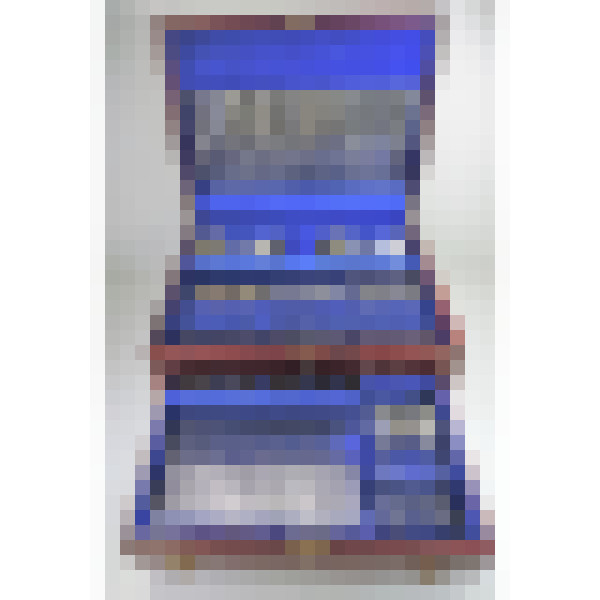 Sold
Boxed 144 piece Canteen - Old English Pattern (12 place settings) - Hallmark: Sheffield 1990 by Garrard &amp; Company; Weight: 6520 grams (209.6 tr.oz.) + 24 silver handled knives - Ref. No.: KM/5735</p>
144 piece Old English Pattern Canteen of Silver Cutlery, Sheffield 1990 by Garrard & Company Ltd
This is a superb and beautifully presented silver canteen in the stylish Old English Pattern.
The service provides for eleven pieces per 12 place settings with a handy range of serving items and was made by the prestigious London retailers, Garrard & Company Limited.
There is a fabulous array of dining pieces and enough to satisfy the needs of a full formal five course meal. Each piece bears the same Sheffield hallmark including the much prized Garrard & Company Limited maker's mark. The table and dessert knives are fitted with stainless steel blades with the Garrards name engraved to them.
Garrard & Co Ltd
Garrards are one of the UK's most prestigious luxury retailers and held the Royal warrant as Crown Jewellers from 1843. Their name is synonymous with quality and this silver flatware service bears testimony to that fact.
Briefly during the 1980's and 1990's, Mappin & Webb were part of the Garrrad & Aspreys group and this will explain why the box bears a Mappin & Webb nameplate, although every piece of silver is marked with Garrards stamp.
Old English Pattern
Old English Pattern was first introduced circa 1770 and has always been a very favoured pattern due to its elegant and simple form. It has been produced continually to the present day with a resurgence of popularity in the early 20th Century.
Components
This 144-piece service consists of the following:
| | |
| --- | --- |
| 12 Soup Spoons (17.5cm) | 12 Pastry/Cake Forks (14.5cm) |
| 12 Fish Knives (21.2cm) | 12 Teaspoons (13.1cm) |
| 12 Fish Forks (19cm) | 12 Coffee Spoons (11cm) |
| 12 Table/dinner Knives (24.6cm) | 6 Table Spoons (21.3cm) |
| 12 Table/dinner Forks (20.5cm) | 2 Salt Ladles (9.8cm) |
| 12 Dessert Knives (21.8cm) | 2 Hors D'oeuvre Spoons (10.5cm) |
| 12 Dessert Forks (17.5cm) | 2 Mustard Spoons (7cm) |
| 12 Dessert Spoons (18cm) | |
Total weight of weighable silver: 6520 grams (209.6 troy ounces). Additional to this weight are the 24 silver handled knives with stainless steel blades.
Condition
Excellent condition with just some minor surface scratching from use. There are no personalised engravings, nor have any been erased.
Presentation
This service is superbly presented in a top quality wooden box with a single lower drawer and the knives slotted in to the lid. Each piece has its own slot to prevent scuffing with its neighbour. The six small serving items don't have a slot, but are located in a compartment at the back of the lower drawer. Furthermore, the tea and coffee spoons are not housed within the box and are instead supplied in two cutlery rolls. The box measures 50cm wide x 41cm deep x 25cm high and both original keys are present.
As with all our canteens, we are happy to send a sample place setting on receipt of a surety payment.