91 piece Bright Vine Canteen, 1874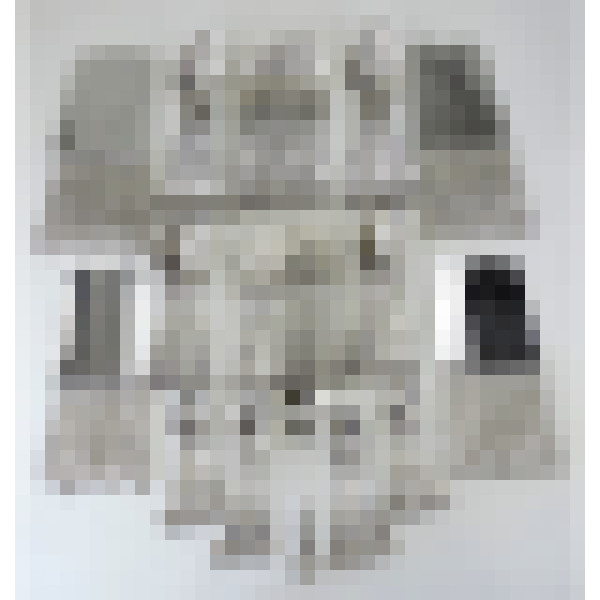 Sold
91 piece Bright Vine Pattern Canteen (12 place settings) - Hallmark: London 1874 by George Adams – Weight: 4290 grams (138 tr.oz.) + 24 knives - Ref. No.: TE/4446
91 Piece BRIGHT VINE PATTERN CANTEEN SILVER CUTLERY,
London 1874 by George Adams (Chawner & Company)
The Service
This is an outstanding silver canteen in the highly sought after Bright Vine Pattern. The service provides for six pieces per 12 place settings with additional tea and coffee spoons.
All the flatware was hand-wrought in the traditional fashion of the London silversmiths and has double-struck decoration in high relief. This is a straight service(*) with all pieces bearing the same hallmark for London 1874 by Chawner & Company and bearing the mark of the owner George Adams (GA). This canteen benefits from having neither engraved initials nor crests nor have any been erased.
The soup spoons are a good length being in between the dessert and much larger table or serving spoon. They were the precursor to the round bowled soup spoon that was introduced in the early 20th century. At 5.75" long, the teaspoons are a good, large size that are equally practicable as small pudding spoons for such delicacies as creme brulee, mousse and ice cream. The coffee spoons are large enough to have a dual purpose for use with either tea or coffee. The unusual presence of both these smaller spoons gives plenty of options of how best to use them.
The knives are top quality Sheffield made silver handled knives with stainless steel blades. They are new and bear hallmarks for Sheffield 2018.
*One dessert spoon and one dessert fork are not original to the service but are an exact size and pattern match. They are hallmarked London 1853 by George Adams and are an identical match apart from a previously engraved crest has been removed from the reverse terminals. You would find it difficult to spot them!
Bright Vine Pattern
Bright Vine Pattern was first produced in the mid-19th century and has the same shape to the handle as the King's & Queen's group of flatware patterns, but has a pleasing combination of vine leaves and grapes for the raised decoration. It is a very scarce pattern and few Victorian period services exist. The highly ornate decoration demands that each piece is made with a thick gauge of silver and thus makes it one of the most prestigious of all flatware patterns.
Components
This 91-piece service consists of the following:-
| | |
| --- | --- |
| 12 Table/Soup Spoons (oval bowls) 20.6cm | 12 Dessert Spoons 18.2cm |
| 12 Table/dinner Knives 24.9cm | 8 Teaspoons 14.6cm |
| 12 Table/dinner Forks 20.8cm | 10 Coffee Spoons 12.8cm |
| 12 Dessert/luncheon Knives 22.3cm | Sauce Ladle 18cm |
| 12 Dessert/luncheon Forks 18cm | |
Total weight of weighable silver 4290grams (138 troy ounces) + 24 knives (with stainless steel blades).
Condition
Excellent polished condition. The bowls are unworn and the tines are full and virtually equal in length (very tiny amount of wear to some tines). The double struck decoration remains crisp throughout.
Presentation
This canteen is supplied in navy blue anti-tarnish cutlery rolls. Each roll has individual pockets to hold 12 items per roll.
As with all the canteens available from our web-site, we are happy to send a sample place setting for approval, on receipt of a fully refundable surety payment, prior to purchasing this canteen.