Set of 4 Cast Georgian Silver Candlesticks, 1758 Wm Cafe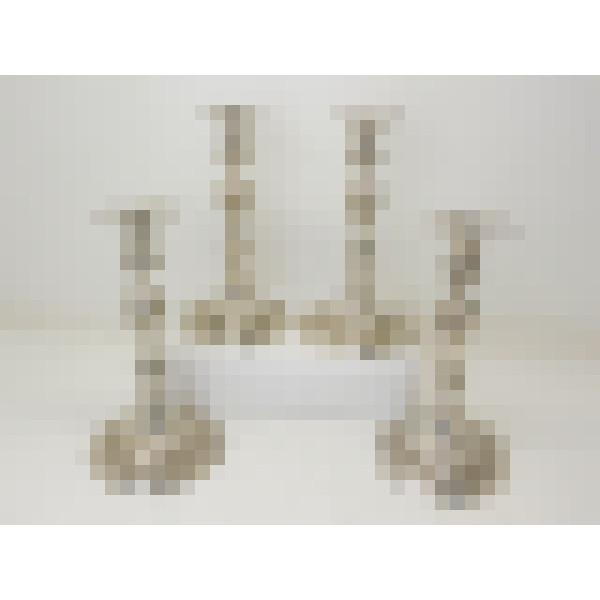 £4,750.00
Candlesticks (4) - Cast; Floral Decorated - London 1758 by William Cafe - high; 2140 grams - Ref: FF/4769
Good sets of four silver candlesticks from the mid-18th century are tricky to find and these are an especially satisfying group.
Made by the premier specialist candlestick maker William Cafe, this George II set are cast and display a high degree of expertise in their manufacture. They are distinct in design from the majority of candlesticks made at this time with the raised decoration around the bases displaying a variety of flowers and scrolls. The knopped stems have further scrolls and scale-effect tendrils.
Each candlestick is complete with original removable sconce nozzle in the form of a flower-head to ease the cleaning of spent wax. The hallmarks are discreetly located to the underside of each piece. The condition is excellent with all decoration remaining crisp and neither damage nor repair. A very fine set!