Pair of Georgian Silver Candelabra, 1799 John Schofield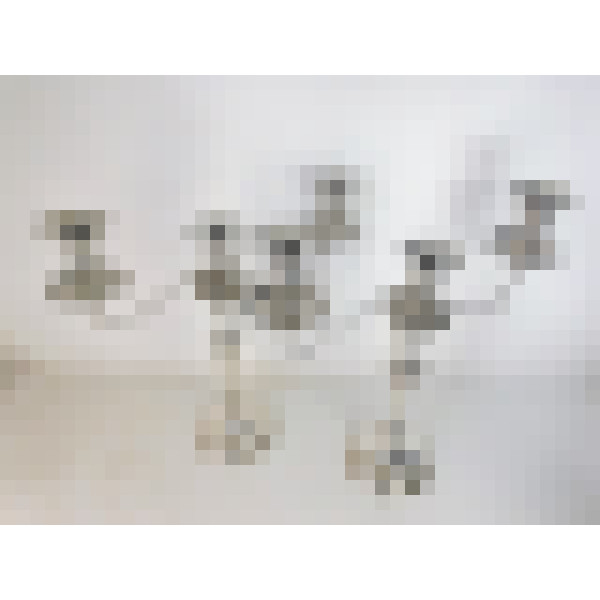 £8,495.00
Candelabra (pair) - Round; 2-branch, 3-light - London 1799 by John Schofield - 43cm high; 42cm spread; 3970g gross (candlesticks: 30cm high) - TA/2367
Georgian silver candelabra are tricky to find. Few were made and many had branches added to pre-existing candlesticks. Add to that the potential damage from 200+ years of use and the loss of certain components, then the chances of finding good, original and complete pairs are slim - here we have a fantastic pair that tick all of the necessary boxes!
Made by the premier silversmith John Schofield in the final year of the 18th century, this pair of silver candelabra have all their original features including removable sconce nozzles. All pieces are appropriately hallmarked with clear full sets to the bases of both sticks and part marks to the branches, sconce drip pans and nozzles. Furthermore the candlesticks are engraved with an original crest which is also repeated to each of the six sconce nozzles too.
The candelabra are round in form with elegant, simple detailing and have a good maximum height of 16.5" with a similar spread across the three lights. The candlesticks are loaded to provide extra weight and stability for holding the branches.
Unusually for Georgian silver candelabra, it is a pleasure to report that this pair survive in fabulous condition with neither damage nor repair.