Pair of Enormous 6.5kg Silver Flagons by Garrards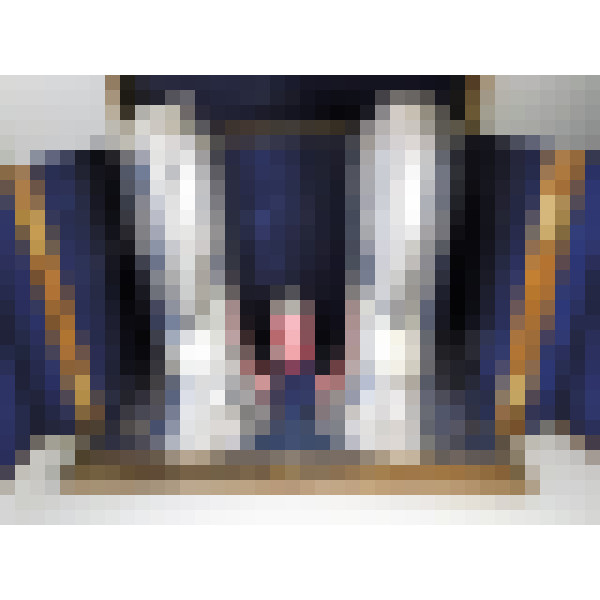 £8,500.00
Flagons ([pair) - George I style - London 1933 (Britannia Standard) by Sebastian Garrard - 47cm high; 6530 grams - CR/2401
These are a huge pair of silver flagons housed in a fitted wooden case and each weighing in excess of 100 tr.oz. each!
The flagons are faithful replicas of George I originals and were made by Garrards in the higher purity of Britannia Standard silver (this was the compulsory standard between 1697 and 1720). As can be seen with the comparison to the soft drinks can, these 18.5" high flagons are enormous! They are super-heavy too with a combined weight of 6.5kg (210 troy ounces).
These magnificent silver flagons were given as presentation pieces and bear a lengthy inscription and three coat-of-arms. The inscription at the top reads:
"The Gift of ye Corporations of ye Mines Royal and Minerall & Battery works Anno Domini 1718"
This is a copy of the original inscription on the George I flagons. The Society of Mines Royal and the Company of Mineral and Battery works were the two monopolies that had the rights to mining gold and silver in England and were amalgamated circa 1669. Battery works referred to the working (beating) of metals.
The three coats of arms displayed are for the Company of Mines Royal, the Company of Mineral and Battery works and the Mercers' Company.
The lower inscription reads:
"This and another replica of the original Flagons

in the possession of the Mercers' Company were presented to

Mr Vivian Hugh Smith

by the staff of the Royal Exchange Assurance throughout the world

to commemorate the 40th anniversary of his election to the Court of Directors

and in the 20th year of his governorship

Anno Domini 1934"
Vivian Smith, 1st Baron Bicester (1867 - 1956) was a British merchant banker. Among other positions, he was Governor of the Royal Exchange Assurance Company from 1914 to 1956 (a further 20 years after the above presentation) and lord Lieutenant of Oxfordshire. The impressive nature of these silver flagons suggest that he was either very highly regarded or much feared!!
The wooden box has protected them well and they are in near-mint condition. the box has been beautifully made and has slots for the handles to fit in to the back and the bases slide in to the fitted box so that they can be held firm when moved about. The box has two brass carrying handles and the original key is present.
They are superb!