Pair of Cast 11" Silver Candlesticks, 1844 by Garrard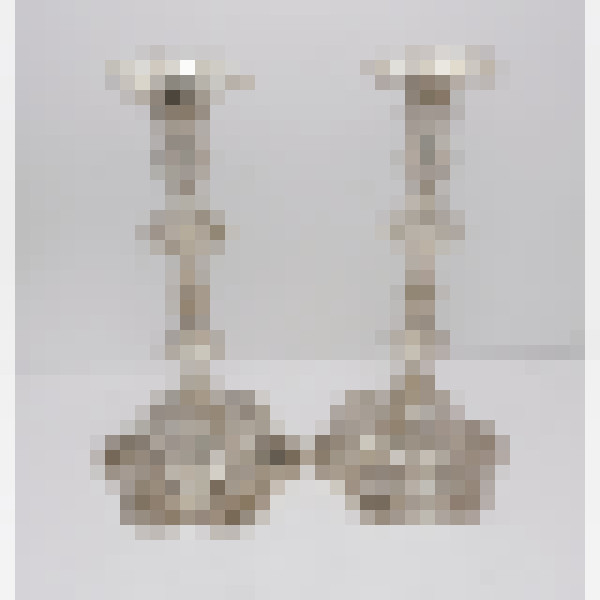 £2,195.00
Candlesticks (pair) - Cast with Shell Cornered Wavy Square Bases - London 1844 by Robert Garrard - 28cm high; 1390g combined weight - PF/2572
These are a good , tall pair of cast silver candlesticks made by the prestigious London retailer Robert Garrard.
Garrards emanated from the company first founded by George Wickes in the 1730's and it was not long before they gained royal patronage. By the time these candlesticks were made, Garrards were pre-eminent in retailing fine quality silver to the rich and famous with a strong aristocratic and royal clientele- the candlesticks are engraved with a crest to both bases and also to the removable sconce nozzles.
These candlesticks are of the very highest quality with a lovely heavy weight providing the necessary stability. They are modelled in the typical design of the mid-18th century, although they are taller than the majority of examples found from that time. They are in excellent original condition with nothing negative to report. A very fine pair of candlesticks.