Pair of Silver-Gilt Marquess Platters, 1888 by Garrards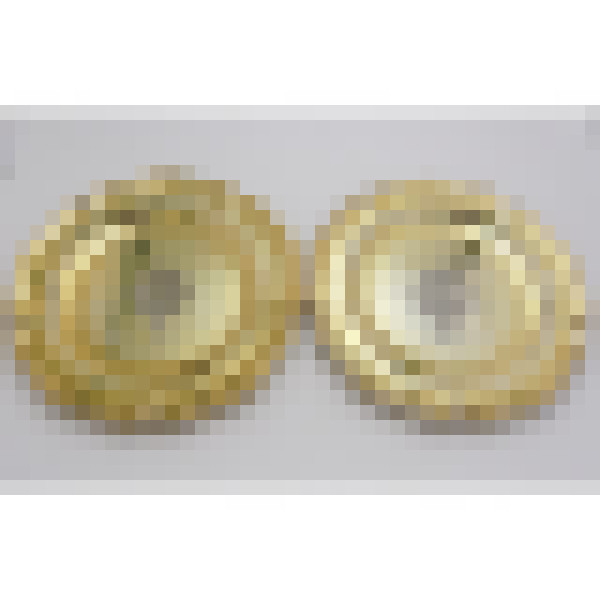 Sold
Platters (pair) - Gilt; Circular - London 1888 by James Garrard - 24cm diameter; 705g combined weight - MB/2282
These are a stunning pair of 10" diameter circular silver plates with all over gilding and made by the prestigious London retailers, Garrard & Company.
The centres of these plates are engraved with a mirrored cipher of an interlaced letter "L" around which is the motto: "Nemo Me Impune Lacessit" which translates to 'No one provokes me with impunity'!
This was the motto for the Royal House of Stuart and is the national motto of Scotland. Within this engraving, the motto is used as part of the Insignia of a Knight Companion of The Most Ancient and Most Noble Order of the Thistle, which is an order of chivalry associated with Scotland and second highest order in the UK. St Andrew with the saltire is depicted in the badge-appendant hanging from the badge and to the top is the coronet of a marquess.
The engravings show that these plates have an important provenance and the candidates for the original owner of these plates can be easily narrowed down to finding an appropriate marquess who was a member of the Order of the Thistle in 1888. There are three:
John Patrick Crichton-Stuart, 3rd Marquess of Bute (1847-1900)

Schomberg Henry Kerr, 9th Marquess of Lothian (1833-1900)

John Douglas Sutherland Campbell, Marquess of Lorne (1845-1914)
The letter "L" in the cipher would suggest either the Marquess of Lothian or the Marquess of Lorne to have been the original owner. This link would suggest the former (isn't the internet wonderful!):
https://www.pinterest.es/pin/38562140531550072/?send=true
Schomberg Henry Kerr, 9th Marquess of Lothian was a Scottish politician and diplomat who served as Secretary for Scotland (1887-92). He was created Knight of the Thistle in 1882 and generally known as "Lothian". Further information can be found on Wikipedia at this link:
https://en.wikipedia.org/wiki/Schomberg_Kerr,_9th_Marquess_of_Lothian
These plates have a rich gold colour and the gilding remains largely intact. They have a lovely feel in the hand and are in fine condition.