6 Paul Storr Silver Dinner Plates, 1815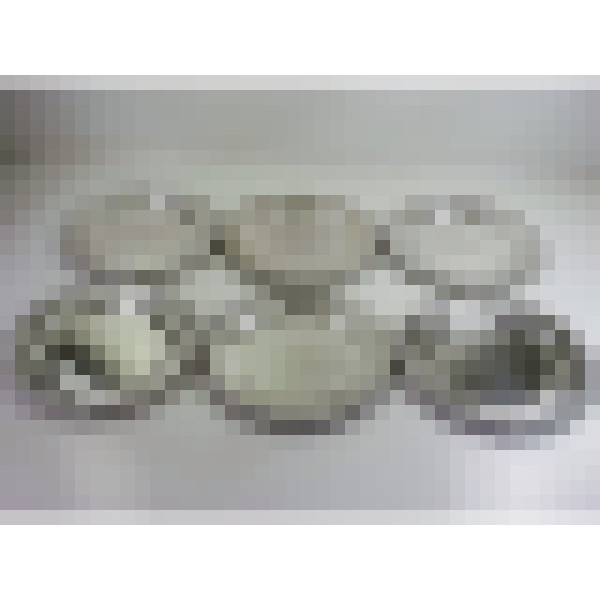 Sold
Dinner Plates (6) - Circular with Gadroon Border - London 1815 by Paul Storr - 26cm diameter; 3990g combined weight - JQ/1328
These are a magnificent set of six silver dinner plates by the greatest English silversmith of the 19th century, Paul Storr. In fact, we have another six to match retained in stock, should a straight dozen be required. These six are numbered from "1" to "6" on the reverse sides adjacent to the hallmarks.
Made at the height of the Regency period in the prevalent style of the period, these Georgian dinner plates are as good as you will find. They have a fabulous feeling of high quality in the hand and are decorated with a gadroon border around the circular wavy edge.
With the Battle of Waterloo taking place in 1815, it was an important year in British history and Paul Storr managed a busy silversmithing workshop on behalf of the Royal Goldsmiths, Rundell, Bridge & Rundell. With a wealthy, aristocratic clientele, it is no great surprise to see these plates expertly engraved with a set of coat-of-arms to one side and a baron's coronet to the opposing edge. See below for further details.
The motto below the armorial is in Welsh and reads "Heb Dduw Heb Ddim Duw A Digon", which translates to "Without God Nothing, With God Plenty".
These Paul Storr silver dinner plates remain in excellent condition throughout with a lovely antique patina and at less than £2000 per plate are excellent value for money.
Provenance:
The armorial bearings on these plates commemorate the marriage of William Lewis Hughes, 1st Baron Dinorben to Charlotte Margaret Grey. William built his great wealth from copper mining on land inherited by his mother that included Parys Mountain in Anglesey. He was philanthropic with his money, lived at Kinmel Hall in Denbighshire and sat as Member of Parliament for Wallingford between 1802 and 1831. A professional report on these arms and their owners will be available to the buyer.
More can be found on Wikipedia at this link: https://en.wikipedia.org/wiki/William_Hughes,_1st_Baron_Dinorben