Garrards Silver Serving Platter, 1838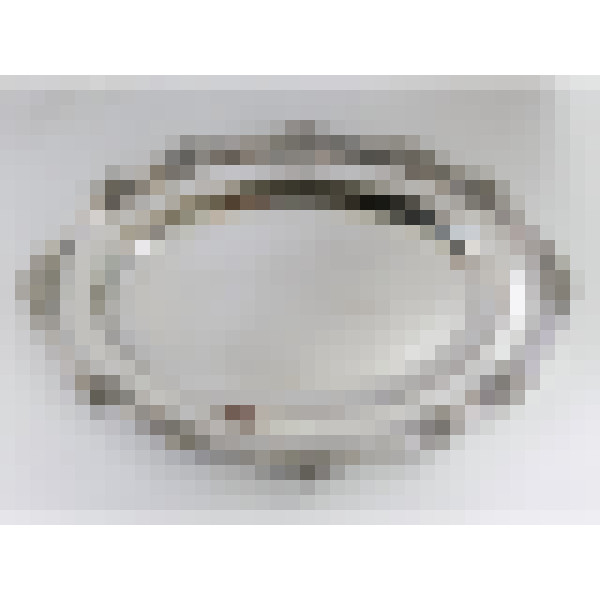 Sold
Serving Platter - London 1838 by Robert Garrard - 36.5cm long x 25.5cm wide; 995g - MH/1614
This 14" long oval silver serving platter demonstrates the high quality expected of Garrard creations and displays an engraved crest featuring a turret to the border. It has a good, heavy weight and the border of shells and scrolls is quite superb.
The history of Garrard and Company is inextricably linked to the high quality London silver trade as it was patronised by a prominent and wealthy clientele, and retained it's by appointment status to the British royal family through the 19th and 20th centuries - the "RG" maker's mark for Robert Garrard, as shown on this piece, proudly boasts the royal crown denoting this special status.
Made at the beginning of Queen Victoria's long reign, this beautiful silver dish has stayed in very fine condition with very few of the scratches that would be typical of such plates. Ideal for all sorts of serving purposes, be it a roast, cold meats, or buffet platter, this is a truly handsome, high quality antique dish.