J C Eddington Silver Entree Dish, 1843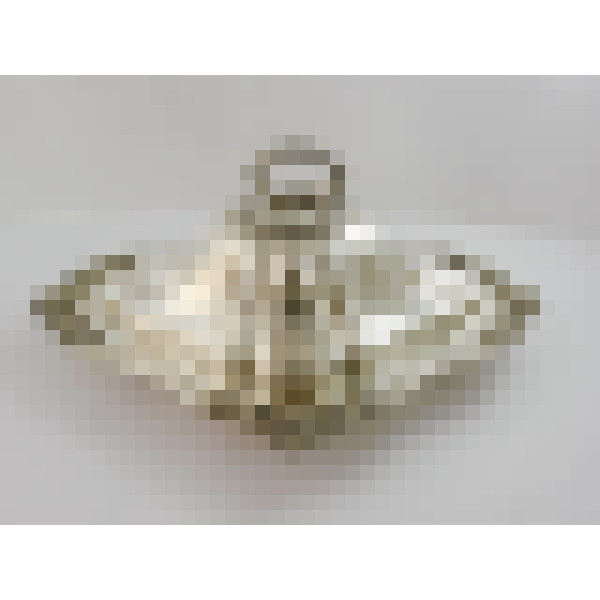 £1,950.00
Entree Dish - diamond-shaped with Floral Scroll Mount - London 1843 by J C Eddington - 36.8cm x 27.5cm x 18cm high; 1905 grams - LM/1875
This is a fine quality silver entree dish made by J C Eddington in the early Victorian period and retailed by Green & Ward. It is diamond-shaped with a high, domed cover topped by a removable handle and a floral scroll mount around the top rim of the base.
Both sides of the cover are engraved with a shield-shaped armorial featuring a griffin and two wheat sheaves and the motto "Trust and Fear Not". To the interior of the base, opposing sides are engraved with a griffin crest.
Provenance: The entree dish was purchased with a ribbon attached to the handle with a 1950's Collingwood of London ("by appointment" jewellers and silversmith to the Queen) business card with written details of the entree dish to the reverse, and the card of Viscount Weir who gave the piece as a wedding gift. Viscount Weir (1877 to 1959) was a Scottish industrialist and politician who served as President of the Air Council in 1918. More can be found on Wikipedia - https://en.wikipedia.org/wiki/William_Weir,_1st_Viscount_Weir.