Pair of Early York Silver Table Spoons, 1783 IH/IP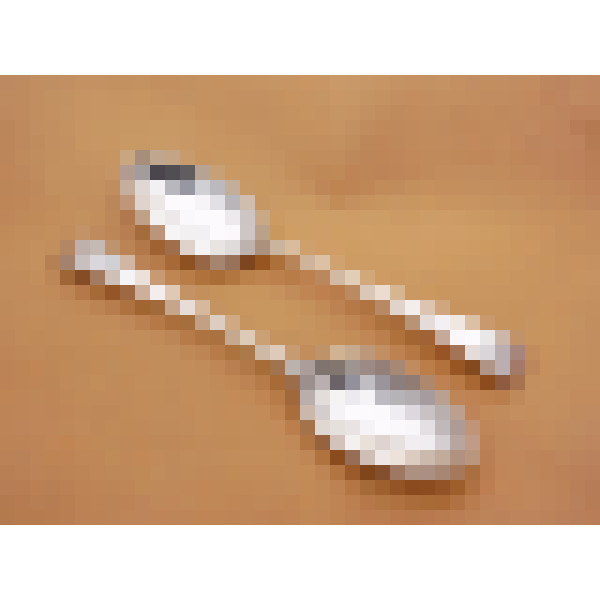 £260.00
Table Spoons (pair) - Old English Pattern - York 1783 by John Hampston & John Prince - 22.4cm long; 145g combined weight - AC/3442
These are an excellent quality pair of silver table spoons with a good hefty weight and York hallmarks for Hampston and Prince.
York-made spoons with bottom-struck hallmarks are a scarce find and these feature the IH/IP maker's mark and the date letter "H" for 1783 - the marks on one spoon are more pinched than the easily read marks on the other, but they are clearly the same.
These Old English pattern table spoons are engraved with unusual, original crests to their front terminals. They are in fine antique condition with thick bowl tips and a lovely patina. A great pair of rare spoons!