Large Silver Toast Rack, York 1791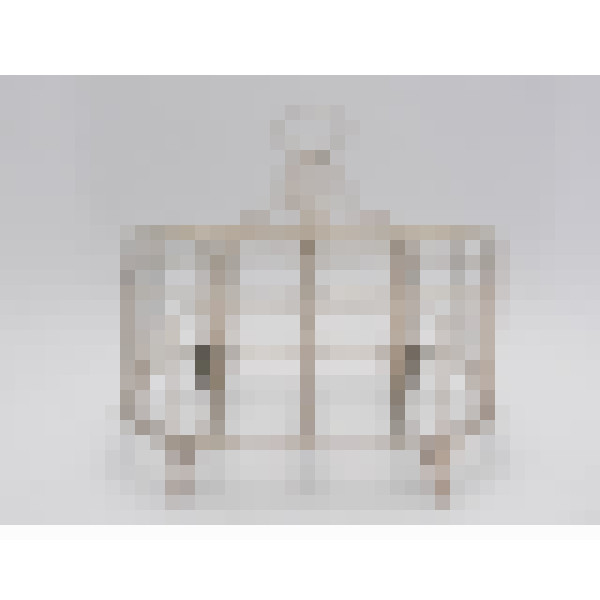 £895.00
Toast Rack - Rectangular with Cut-corners - York 1791 by John Hampston & John Prince - 16.5cm wide x 11.2cm long x 15cm high; 217g - BZ/1800
York silver is generally scarce, and the vast majority is flatware such as spoons and forks. Larger pieces of York silver are rare and those dating from the 18th century almost non-existent!
This is a large 6.5" wide silver toast rack made by the partnership of Hampston and Prince. It has a looped carrying handle, stands on four stepped feet and is unusual in that the width is longer than the length. Amazingly, there are 31 joints attaching the base to the upright bars and we count a total of 58 solder joints in all on this piece!
The condition of the toast rack is very good, although on close inspection, as with the majority of Georgian silver toast racks, several of the uprights have slightly untidy solder joints at their junction with the base - these may well be repairs or just original joints that were difficult to neatly finish - either way the integrity of the rack remains.
The underside bears the hallmarks which include the distinctive I/IH/P makers mark.