6 York-marked Teaspoons, 1810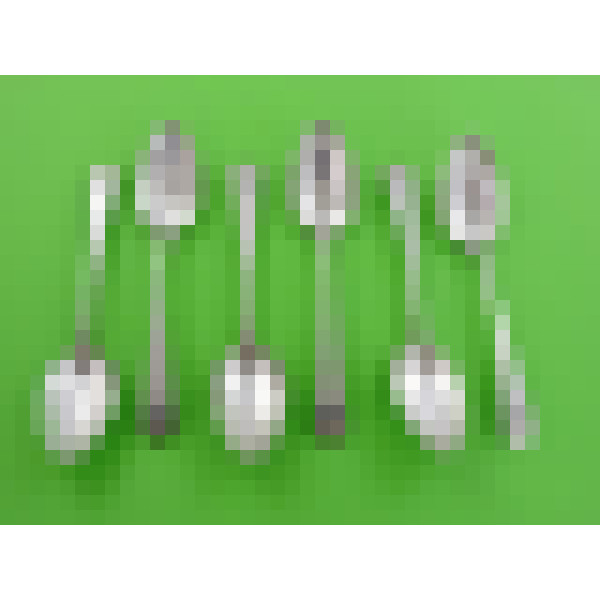 £220.00
Teaspoons (6) - Old English pattern - York 1810 by Robert Cattle & James Barber - 13.4cm long; 106g combined weight - PA/8481
Sets of York-made silver teaspoons are relatively scarce and this is a good Georgian set in the Old English pattern made by the partnership of Cattle & Barber. Each spoon is engraved to the terminal with an original script engraved monogram with additional flourishes.
As was the case with the vast majority of York-made silver flatware, these teaspoons are not punched with the York city mark, but are clearly marked with the date letter "Y" (this letter was never used in London), the rectangular lion passant stamp and the distinctive "RC/JB" maker's mark.
These teaspoons are in excellent condition, retaining their original bowl tips and having a fine, antique patina.