Pair of Dinner Plates, 1765 by S & J Crespell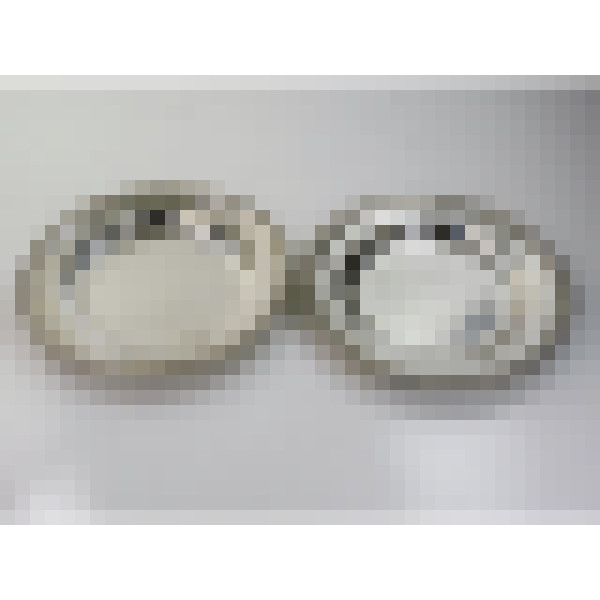 Sold
Dinner Plates (pair) - Circular; Gadroon Edge - London 1765 by Sebastian & James Crespell - 25cm diameter; 1175g combined weight - KD/1873
Sebastian and James Crespell were premier largeworker silversmiths of the mid-18th century that supplied high pedigree retailers such as Edward Wakelin, Thomas Heming and later to Wakelin & Taylor, all of whom were "by appointment" to King George III and later continued as Garrards. It is no surprise therefore that each of these two silver dinner plates is engraved with a coat of arms to the border that is surmounted by the coronet of an earl. The Crespell brothers were of Huguenot origin working from a workshop in Whitcomb Street, Leicester Fields, London from 1762 until 1779, and then James Crespell alone until 1806.
This pair of Georgian silver dinner plates measure 10" across and would be ideal for use as serving platters as well as their original intention as plates for the main course. Both plates remain in excellent condition with just the expected knife scratches to the surface.
The engraved coat-of-arms is surmounted by the coronet of an earl and includes the Latin motto "Patriis Virtutibus" (which translates to "By Hereditary Virtues"). The arms and motto are for Robert Clements (1732-1804), 1st Earl of Leitrim and his wife Lady Elizabeth Skeffington (1747-1817) who were married in 1765. Robert Clements was the son of the important Irish politician Nathaniel Clements (1705-77) and upon the creation of the United Kingdom of Great Britain and Ireland in 1801, Robert was elected to be one of the Irish representative peers to sit in the British House of Lords at Westminster. The following year he was sworn a member of His Majesty's Privy Council for Ireland. We can supply a professionally prepared report detailing the coat-of-arms engraved upon this piece to the buyer.
Further information on Robert Clements, 1st Earl of Leitrim can be found on Wikipedia:
https://en.wikipedia.org/wiki/Robert_Clements,_1st_Earl_of_Leitrim
and on Nathaniel Clements: https://en.wikipedia.org/wiki/Nathaniel_Clements
Please see photos below for a third dinner plate with matching armorial. Presumably all three plates were supplied to Clements by the same retailer.