John Scofield Chocolate Pot, 1775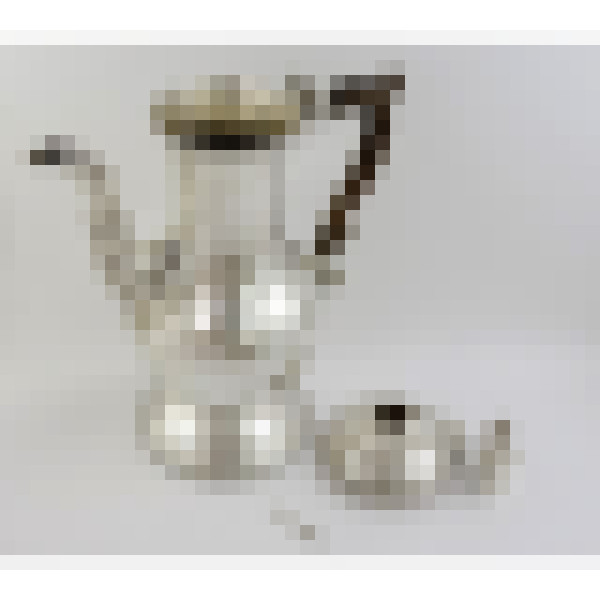 Reserved
Chocolate Pot - Baluster with Removable Cover & Finial - London 1775 by John Scofield - 29.5cm high; 1100ml volume; 924g gross weight - RC/1483
This is a fantastic piece of scarce Georgian silver!
On first appearance it looks like a typical example of the most popular form of coffee pot, however this pot was made with a different usage in mind. For starters, the hinged cover can actually be removed by pulling out the hinge pin (handy tab provided), plus lifting the finial reveals a cylindrical aperture through the lid. Both of these features divulge the pot's true function as a hot chocolate pot.
The hole through the lid allows for the insertion of a molinet (stirring stick) and the cover can be removed to allow for easier cleaning of the left behind remnants. The original pear wood handle protects the user from heat and the cast spout is a real joy.
As one would expect from John Scofield, who was one of the most important silversmiths of the late 18th century, the calibre of this pot is outstanding. It has a good hefty weight of 30 tr.oz. and a wonderful feel in the hand. The expertly engraved coat-of-arms to one side adds to the sense of high quality.
The condition is superb with a fine, antique patina. Overall a first class piece of 18th century silver.