Pair of 8" Cast Silver Candlesticks, 1749 by John Cafe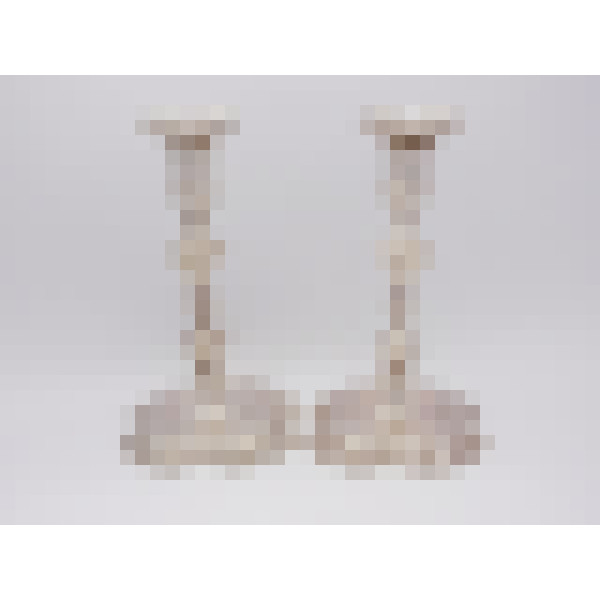 £2,495.00
Candlesticks (pair) - Cast; Plain, Wavy Bases - London 1749 by John Cafe - 20cm high; 1005g combined weight - NC/3688
These are an excellent pair of cast, Georgian, silver candlesticks made by John Cafe who was the pre-eminent specialist candlestick maker of the mid-18th century.
This 8" high pair of candlesticks are of the very best quality with a good, hefty weight and plain, stepped bases with a wavy, rounded form. They have knopped stems topped by an urn-shaped sconce that retain their original, removable sconce nozzles. The underside of the bases are struck with London hallmarks, plus partial marks to the sconces (nozzles are unmarked).
This pair of George II silver candlesticks remain in fine condition with an antique patina.