Massive Pair Silver 5-light Candelabra, 1967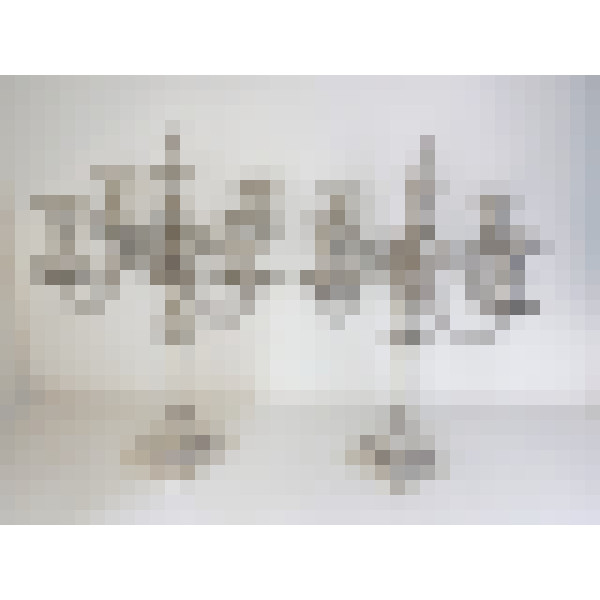 £5,500.00
Candelabra (pair) - 5-light - Birmingham 1967 by Barker Ellis Silversmiths Co. - 56cm high; 42cm wide; 6750g combined gross weight - SP/3404
These are a huge pair of 1960's 5-light, silver candelabra that would grace any large dining table and made in the antique style of the Regency period.
There are four branches and a central column each capable of holding a candle and fitted with a removable sconce nozzle for easing the cleaning of spent wax. The central light has the additional feature of a removable flame design candle snuffer.
The pair of candlesticks can stand alone should the need arise and at 13" high make an imposing pairing even without the branches. They are filled to the interior to ensure plenty of stability with the weight of the branches.
Finding pairs of large silver candelabra such as these (they measure 22" in height) is no mean feat as few have been made in solid silver. All the component parts of this pair are appropriately hallmarked and they are in fabulous polished condition too.
These are a magnificent set of silver candelabra.