Novelty Silver Cow Creamer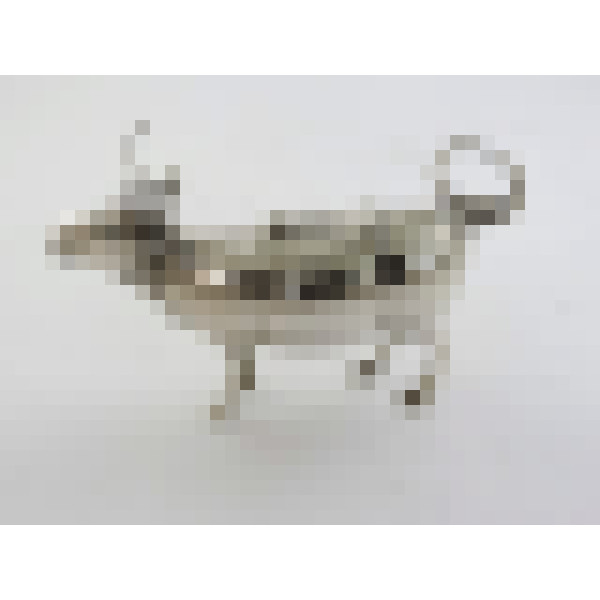 £675.00
Cream Jug - Cow - London 1968 import by Israel Freeman & Son Ltd. - 10cm long x 6.5cm high; 103g - MU/1490
This lovely, novelty silver cream jug is in the form of a cow and is a great copy of the mid 18th century examples by John Schuppe.
The jug is held with the looped tail and the cream is poured out through the open mouth. In keeping with the original antique examples, there is fly to the hinged opening in the middle of the back where cream can be added.
Originally made in Germany and bearing London import mark for Israel Freeman, this sterling silver cow creamer has a nice feeling in the hand and is in fine original condition.