Large Hare Coursing Silver Porringer, London 1719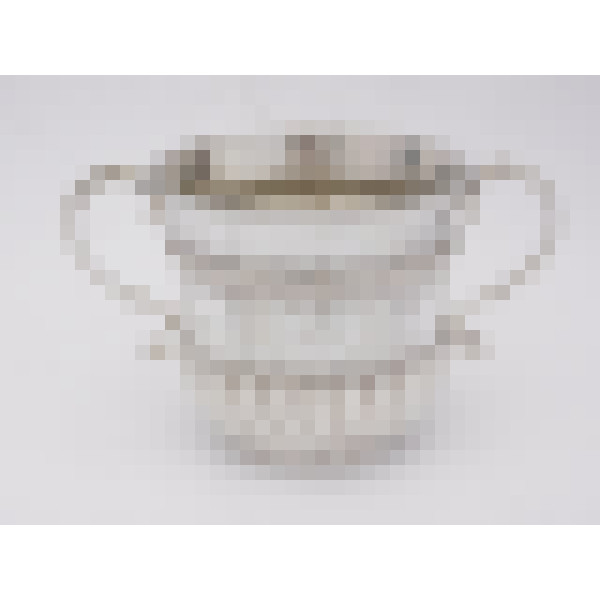 £2,250.00
Porringer - 2-handled; Circular with Demi-Fluting & Rope Twist Girdle - London 1719 by Richard Green - 20cm wide (with handles); 12.8cm diameter; 360grams - RC/4710
This is a very rare George I period silver porringer with a hare coursing scene to the front.
The 2-handled cup was made in London by Richard Green in the purer form of silver - Britannia standard. It is a large cup with fluting to the lower half of the body and a rope twist band with punched floiate motifs around the upper half. The front of the body is engraved with "J*S HILAM" between a hunting greyhound and its hare quarry. The reverse of the body has an oval cartouche that is engraved with a script monogram surrounded by scale work and foliage. The full set of Britannia standard hallmarks are located next to one of the two cast handles.
In addition to the large size, a major bonus with this porringer is the fabulous original condition with nothing negative to report. A wonderful piece of early 18th century silver!