William III Silver Porringer, 1701 by Joseph Stokes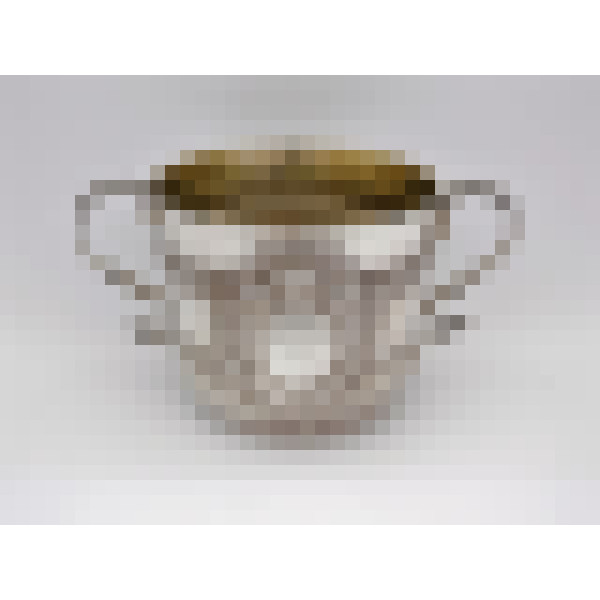 £2,495.00
Porringer - 2-handled, Circular with Chased Decoration - London 1701 by Joseph Stokes - 21cm wide (13.2cm diameter); 11cm high; 345g - UZ/3934
This is a large, William III period, silver porringer in excellent condition with a great set of Britannia standard hallmarks.
The size of this vessel can be seen in the comparative photograph with a soft drinks can. The porringer takes the standard twin-handled form of the period with a chased demi-fluted body and rope band around the mid-section. The front has a vacant roundel cartouche (with no signs of an erasure) inside a scroll and fish scale frame that is topped by an urn. There is a discreet engraved inscription around the foot - "The gift of MW (cipher) to his friend IF (cipher)".
The porringer or caudle cup is in fabulous condition throughout with neither damage nor repairs and an excellent set of Britannia standard hallmarks including the "ST" maker's mark inside a heart-shaped punch for the silversmith Joseph Stokes. The use of the purer Britannia standard silver (95.8% compared to 92.5% for Sterling) was the compulsory new standard used between 1697 and 1720.
Joseph Stokes was apprenticed to Samuel Hawkes in 1687, free by 1694 and entered a largeworker's mark at Goldsmiths Hall in 1697.