Armorial George II Silver Coffee Pot, 1737 John Fossey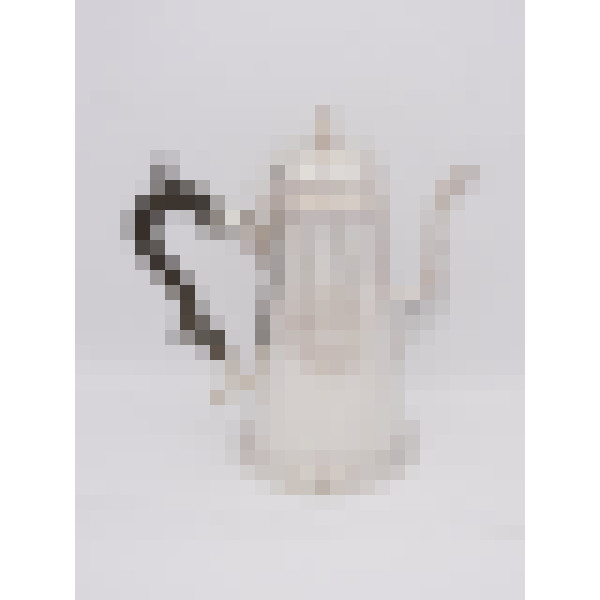 £1,750.00
Coffee Pot - London 1737 by John Fossey - 22cm high; 747g gross weight - SY/5181
This is a first class silver coffee pot dating from the reign of King George II.
Made by John Fossey, this very stylish coffee pot is in the typical tapering cylindrical style that is diagnostic of the 1730's. It is engraved with a sumptuous coat of arms complete with mantling to one side of the body and presumably the pot was originally given as a wedding gift as the underside bears an engraved betrothal triangle "B" over "I.M", where the "B" is the initial letter of the happy couple's surname.
The coffee pot has a lovely pearwood handle, cast spout and hinged cover complete with appropriate part marks. It is in superb condition with no negative issues and a fine, antique patina.
John Fossey was apprenticed to the largeworker Thomas Tearle in 1724 and entered his first mark in 1733. He is a known maker of top quality hollowware and this coffee pot is a fine example of his work.