Large Georgian Silver Brandy Sauce Pan, 1835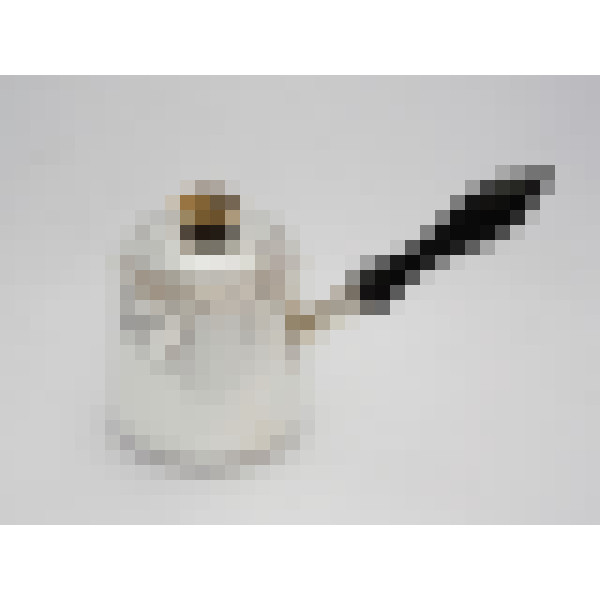 Sold
Brandy Sauce Pan - Tapering Cylinder with Wooden Handle - London 1835 by Charles Fox - 21cm long; 16cm high; 9.5cm diameter base; 600ml volume; 465g gross weight - JU/2634
Georgian silver brandy saucepans come in several different sizes and this example is towards the larger end of that spectrum.
Complete with snug fitting silver cover, original wooden handle and ivory finial, this top quality William IV period brandy pan was made by the premier silversmith Charles Fox. There is a hinged flap to the cover that will keep the contents warm whilst standing and yet will automatically opened when the contents are poured.
This silver saucepan has a good hefty weight of 15 tr.oz. and the condition throughout is excellent with a good set of hallmarks to the main body and corresponding part marks to the cover. The presence of the cover is a major bonus as most found these days are without.
Often called brandy pans nowadays, the silver saucepan was an important serving feature of Georgian aristocratic life as the silver would not taint the flavour of delicate, hot sauces, brandy sauce being a particular favourite.