Georgian Silver Quart Tankard, 1781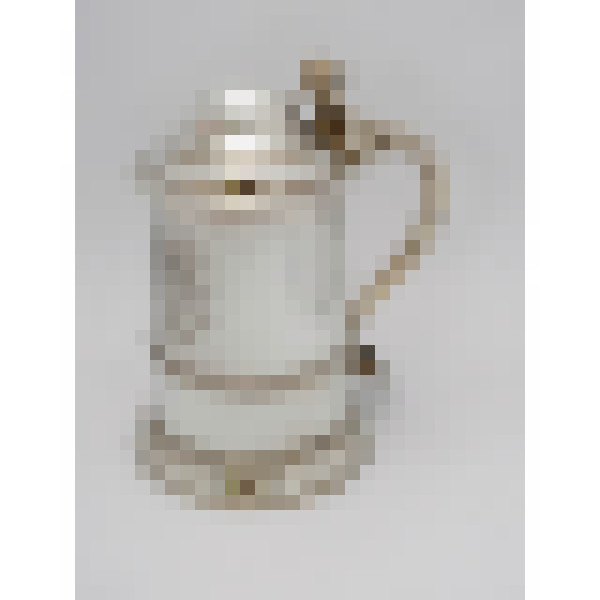 Sold
Tankard (Quart) - London 1781 - 20cm high; 17cm wide; 950ml capacity; 880g - HA/1848
Dating from the George III period, this good-sized silver beer tankard is engraved to the front with a wonderful "JEC" monogram in script formed as floral tendrils complete with leaves. This style of engraving is very evocative of the Georgian age of elegance of the final quarter of the 18th century and in this instance, has been expertly achieved.
This is a lovely quality, straight sided silver tankard with a capacity of close-on one litre (1.7 pints) making an imposing vessel for drinking beer! It has a good hefty feel in the hand and the elegant S-scroll handle terminates in a love-heart. The tankard has a domed, hinged cover fitted with a tall, cast thumb-piece decorated with an acanthus leaf.
Both the body and cover are clearly stamped with matching George III period silver hallmarks - the maker's mark has been over-stamped with that of a retailer and is not legible. This Georgian tankard is in excellent original condition throughout.