Pumpkin Form Wine Funnel, 1844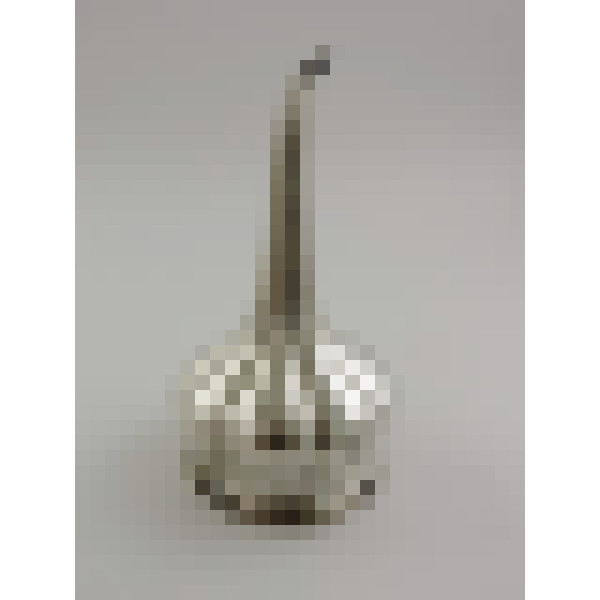 Sold
Wine Funnel - Pumpkin-shape - London 1844 by Joseph Angell I & Joseph Angell II - 16cm high; 7.5cm diameter rim; 151g - CC/1481
This is a fine quality early Victorian silver wine funnel, comprising two sections - the strainer and the spout.
The spout section is of pumpkin form and has an elegant swan neck-shaped tip that ensures the wine trickles in to a decanter, rather than falls causing the wine to bruise. Engraved to the side is a charming crest featuring a squirrel nibbling a hazelnut. Located nearby is the full set of London hallmarks.
The deep, strainer section is drilled to the base in the form of a flower-head, bordered with a wavy, thread mount and has a hanging hook in the form of an anthemion motif. It bears appropriate part hallmarks.
Made by the premier silversmithing company of Joseph Angell and Son, this is a superior quality antique wine funnel to the majority that can be found and has the major benefit of being fine original condition, with spout tip and hanging hook remaining intact.