Georgian Love Token Bodkin Case, 1730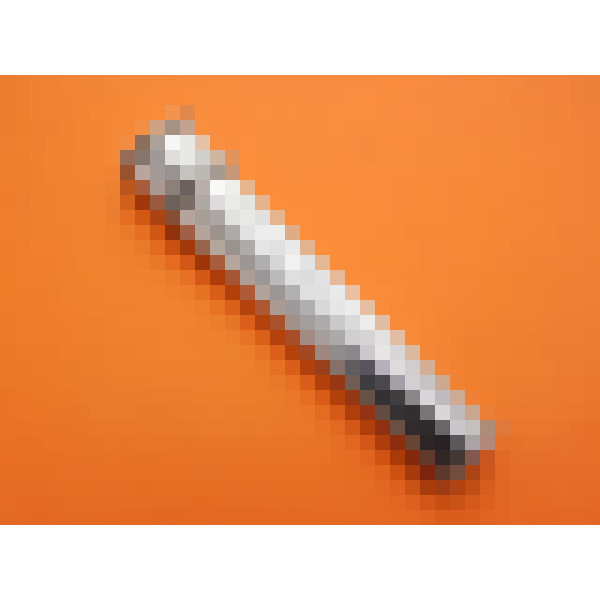 Sold
Bodkin Case - Circa 1730 - 8.4cm long; 22g - BL/2672
This is a truly wonderful early 18th century silver bodkin case with a lovely display of romantic engraving.
The case would have most likely been used as a bodkin holder, but alternatively it could have been for carrying sealing wax. It has a sprung, flip lid which still works very satisfactorily. The slight central ridge down the front and reverse of the case give it a hexagonal profile and for such a small case it has a wealth of engraved information packed on to it, but one thing is for certain - it was given as a love token!
The very top of the case is enigmatically engraved with an "I", whilst the base is superbly engraved with a 3-masted ship, suggesting the recipient was a sailor.
The front bears the coat-of-arms of the O'Grady family with the Latin motto "Vulneratus Sed Non Victus" (translates to "Wounded but not Vanquished"). Below the armorial is either a crest or a symbol, depicting crossed arrow quiver, bow, artist's brush and torch whilst centred by a pierced heart and suspending a bouquet of flowers from a fabric swag.
On the reverse side is a fox head crest above an embracing couple, followed by a pair of love birds and a couple eloping on a boat by the light of the moon.
Not even the cover escapes adornment and features a basket of fruit, a broken heart, a bowl of fire and a cornucopia.
However, most charming of all are the inscriptions down the sides: "If hands were only joined where hearts agree - Marriage ye happiest bond of love might be". Also engraved to the cover with the date "1730" and "J.Ian:" to the other side.
Make of it what you will, but this is a stunning piece of Georgian silver. As typical with many small items of the period, this box is unmarked, however the 1730 date suggested in the engraving would seem about right. All-in-all a fabulous piece of intimate silver that remains in stunning condition.