Sir Robert Cann Silver Tobacco Box, 1673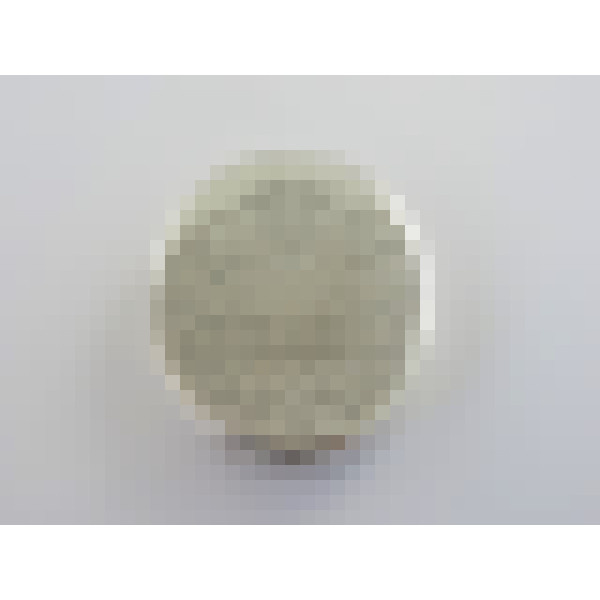 £5,495.00
Tobacco Box - Oval - London 1673 by Benjamin Braford - 8.7cm x 7cm x 2.2cm; 108g - GV/9926
This is an outstanding Charles II period silver tobacco box with a great set of hallmarks inside the base for the known maker Benjamin Braford. The cover is also part marked with a worn example of the BB maker's mark. This is a top quality, good-sized box with a lovely feel in the hand. It is excellent antique condition with crisp engraving and a fine patina.
The pull-off cover of this oval box is engraved with a contemporary to manufacture coat-of-arms. The arms are those of Cann of Compton Greenfield, Gloucestershire and specifically for Sir Robert Cann (c.1621 - 1685), 1st baronet.
Robert Cann received a knighthood in 1662 and was given the baronetcy later in the same year. He was twice mayor of Bristol (1662-63 & 1675-76) and it may be to retrospectively celebrate one of these achievements that the box was bought, because the underside of the base is engraved with his initials "R.C" and the year "1663".
Sir Robert Cann was a wealthy merchant in Bristol and built Stoke House (c.1669) on land he owned near Stoke Bishop. He later went on to become an MP for the city in 1678. Following the failure of the Monmouth Rebellion to overthrow the catholic King James II in 1685 and the subsequent "Bloody Assizes", Cann was given a hard time by Judge Jeffries who accused him of being a "stinking, whining, Presbyterian that could be smelled forty miles off." A trial was held in London and Sir Robert was acquitted of all charges, presumably of corruption whilst administering the Bristol council.
More can be found about Sir Robert Cann at this link: http://www.tibblestone.com/familytrees/cann/sir_robert_cann.htm and
https://www.historyofparliamentonline.org/volume/1660-1690/member/cann-sir-robert-1621-85
Benjamin Braford was the son of James Braford of Tewkesbury, Gloucestershire and became free of his apprenticeship to John Cooke in 1666. He took on his first apprentice in 1667 and was working until at least 1699 when his final apprentice was turned over to John Fawdery. Work with his two marks - one being the BB with crescent below as seen on this box (see Jacksons page 141, 13th entry) - have been noted on a wide variety of silver hollowware between 1673 and 1691. For further information on this maker, see pages 241/2 in "Silversmiths in Elizabethan and Stuart London" by David M. Mitchell.
Provenance: The Lion Collection (number 10) - see page 39 of "British Silver Boxes, 1640-1840: The Lion Collection" by John Culme.