Brighton Pavilion Caddy Spoon, 1825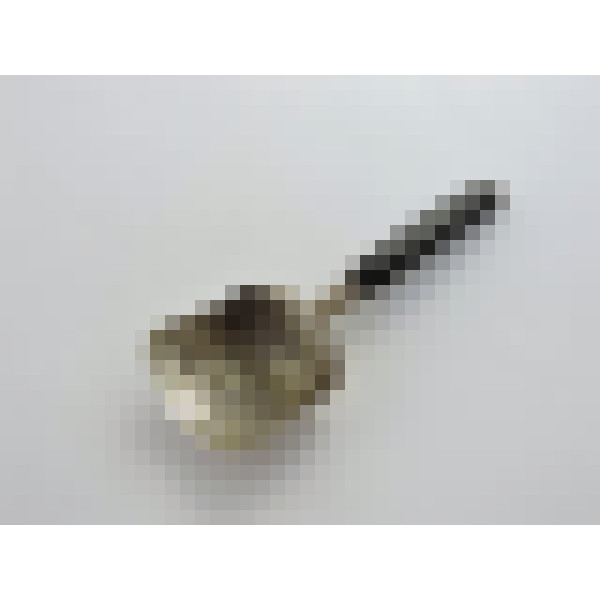 Reserved
Caddy Spoon - 'Brighton Pavilion' - Birmingham 1825 by Robert Mitchell - 10cm long; 8g - EC/1106
The Brighton Pavilion is an exotic palace in the centre of Brighton. Also known as the Royal Pavilion, it was originally built in 1787, but adapted to the Indo-Saracenic style in 1815 by John Nash and used by King George IV as an exotic seaside retreat.
In the manner of the later castle top snuff boxes, vinaigrettes and card cases, this silver caddy spoon is embossed with the Brighton Pavilion to both the base and back of the shovel.
The original handle is made from ebony and is ergonimically shaped with a pip to the terminal on the underside. The manufacture of the this delicate caddy spoon would have been an incredibly intricate operation and there is a tiny line of solder at the back left of the bowl (under the scene), which is almost certainly from assembly and not a repair. The spoon remains in excellent, antique condition.
This is a very rare caddy shovel as illustrated and discussed on page 21 of "Caddy Spoons: An Illustrated Supplement" by John Norie. Although without provenance, this is almost certainly the actual spoon shown in the book.