12 Hanoverian Silver Dessert Spoons, 1759/65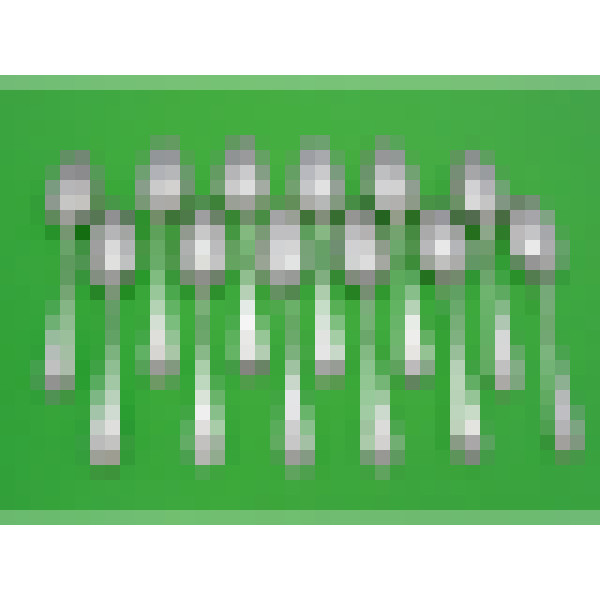 £900.00
Dessert Spoons (12) - Hanoverian Pattern - London 1759 by Elizabeth Oldfield (x9) & 1765 by Isaac Callard (3) - 16.5cm long; 428g combined weight - AT/3413
These are a great set of twelve antique silver dessert spoons dating from the Georgian period.
Fashioned in the Hanoverian pattern, these mid-18th century dessert spoons are engraved with a conforming crest to the reverse terminal of each one. Nine of the spoons were made by the lady silversmith and specialist spoonmaker Elizabeth Oldfield in 1759, whilst the other three were made a few years later in 1765 by Isaac Callard.
The crests feature a wyvern (2-legged dragon) which is surmounted by the coronet of an earl for Henry Herbert, 10th Earl of Pembroke, 7th Earl of Montgomery (1734-1794) of Wilton House and gives the spoons great provenance.
Find a dozen matching dessert spoons from this period is quite a rarity and these are an excellent set in fine condition with good bowl tips. No doubt these dessert spoons were part of a far more extensive service and we actually have a few more to match if required. Costing just £75 each they are extremely well-priced and would be perfect additions to any 18th century suite of cutlery.