6 Armorial Paul Storr Silver Table Forks, 1810/11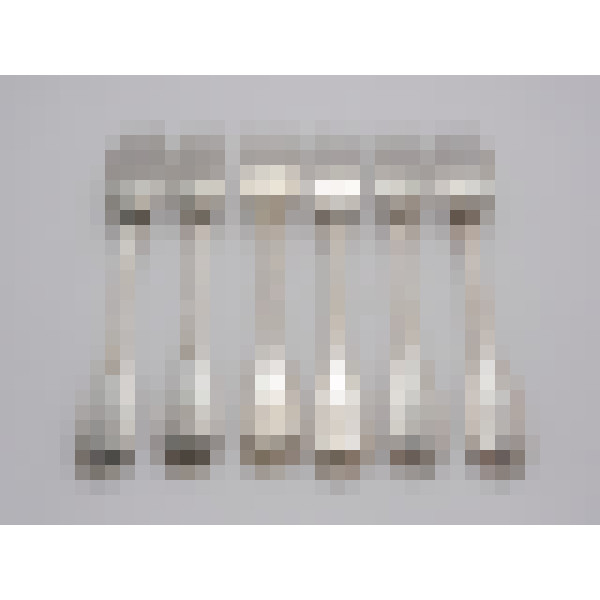 Sold
Table Forks (6) - Fiddle & Thread - London 1810/11 by Paul Storr - 20.3cm long; 550g combined weight - TK/1795b
Paul Storr was the most important British silversmith of the 18th Century and these Georgian silver table forks are an excellent example of his craft. They have a very heavy feel in the hand and the original engraved armorial to the reverse terminal just adds to their splendour.
These antique dinner forks date from the Regency period and were made in French Fiddle & Thread pattern with the heart-shaped motif on both the front and reverse tips of the handle. Four of the forks date from 1811 and two from 1810 - the latter pair being a touch shorter in length, but identical in all other ways. The condition is excellent throughout with good, long and equal tines.
Please see link below for a matching pair of table spoons by Paul Storr.