Set of 4 Irish Fancy-back Silver Spoons, David Peter 1770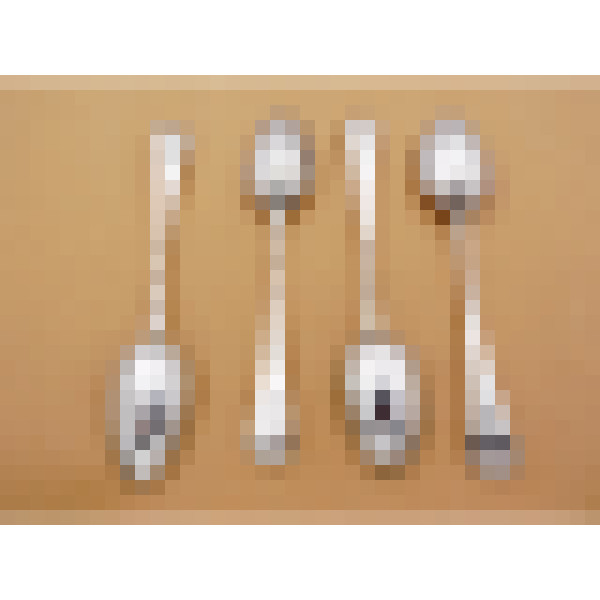 Sold
Dessert Spoons (4) - Hanoverian Shell-back - Dublin circa 1770 by David Peter - 16cm long; 118g combined weight - GD/2759
This a rare set of Irish silver spoons. Eighteenth century fancy-back spoons are relatively common in England, but very few Irish specimens exist and this Dublin-made foursome are excellent examples.
Clearly marked with the script "DP" maker's mark for David Peter of Dublin, these four silver dessert spoons have crisp rococo style shell motifs to the reverse sides of their bowls. In addition, the reverse terminals are engraved with superb crests featuring a Griffin or Wyvern's head emanating from a crown. All four sets of hallmarks are in good order and include both the Hibernia and crowned harp marks, but not the date letter whose omission was fairly standard on Irish silver of the mid-18th century. The style of the spoons and working period of the maker, help date the pieces to circa 1770.
The condition is excellent with all four spoons having good bowl tips and a fine antique patina. A great set of spoons!