Storr & Mortimer Silver Coffee Pot, 1839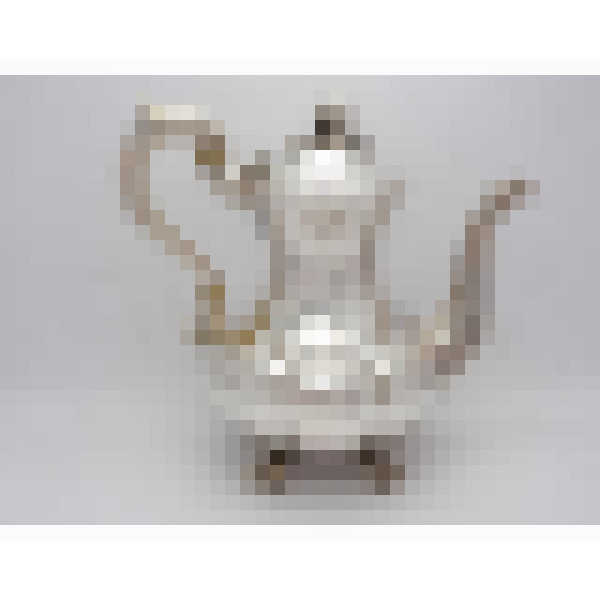 £795.00
Coffee Pot - Pumpkin Form - London 1839 by John Samuel Hunt (Mortimer & Hunt) - 22.5cm high; 1250ml volume; 850g - ZE/2612
This handsome silver coffee pot emanates from the workshop of Storr and Mortimer in the immediate aftermath of Paul Storr retiring from the business on 31st December 1838.
This is a high quality early Victorian silver coffee pot with the pumpkin form of the lower body reflected in the pumpkin finial to the hinged cover. The handle is fitted with heat insulators to protect the user and the pot is raised from the table on four cast scroll feet. There is an engraved crest to one side of the body. The condition is excellent throughout with neither dings nor damage.
Following Storr's retirement at the end of 1838, the company name changed to Mortimer & Hunt and the maker's mark of "ISH" for John Samuel Hunt was entered at Goldsmiths Hall. Although this coffee pot bears the newly introduced maker's mark it still carries the old stamped name of the company. By December 1843, John Mortimer also retired from the company and the firm became Hunt & Roskell.