Barnard's Silver Tea Caddy & Spoon, 1872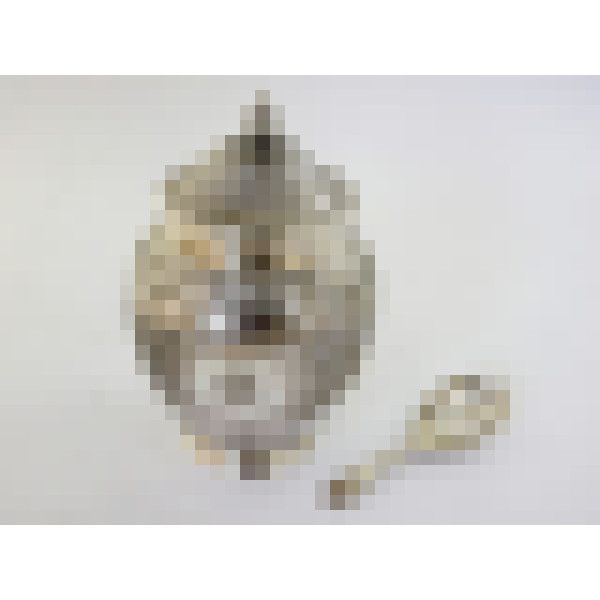 £895.00
Tea Caddy & Spoon - London 1872 by Edward Barnard & Sons (spoon: London 1869) - 16cm high (spoon: 9.8cm long); 310g combined weight - JC/1889
This lovely looking silver tea caddy with matching caddy spoon was made by Barnards, one of the most important British silversmithing companies of the past 200 years.
The round caddy has a hinged cover and is attractively chased all over with palmettes and scrolls. Chasing is a superior technique to engraving for applying decoration with the design impressed with a hammer and chasing tool (akin to a chisel), leaving a raised negative of the design to the interior. One of the round blank panels is engraved with a cipher combining the letters "C", "S" & "L". The caddy has a nice, solid feel in the hand and has been made from a good gauge of silver.
It is unusual to find caddies with their matching spoons and although made three years apart, these two have almost certainly been together since their time of purchase - caddy spoons by Barnards are relatively rare and it is decorated with the same chased scroll design.
Both pieces remain in excellent condition with nothing negative to report.