Pair of Duke of Sutherland Soup Plates, 1840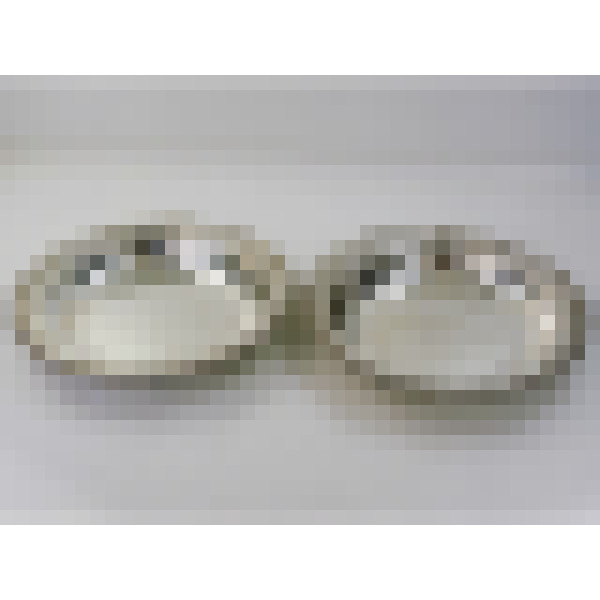 £1,850.00
Soup Plates (pair) - Gadroon Border - Duke of Sutherland - Birmingham 1840 by G R Collis - 26.5cm diameter; 1275g combined weight - AG/1932a
These are a fabulous pair of silver 10" soup plates with the ducal coronet and crest of the wealthiest British man of the early 19th century - the Duke of Sutherland.
These circular plates have a deep well and would originally have been used for serving soup, however these days they also make excellent serving platters. They have a bold gadroon border and are in fine condition with just the usual knife scratching one finds to the inner surface.
The maker of these plates is atypical for aristocratic families who generally patronised the high end London retailers with names like Paul Storr, Garrards and Hunt & Roskell most commonly found. George Richmond Collis and Company were a Birmingham based manufactory who bought out the company formed by the important Sir Edward Thomason following his retirement in 1835. Although they entered a mark at Goldsmiths Hall, Collis did not open a London branch until 1847. One might speculate that Collis and the Duke had connections through the close links between the Potteries and Birmingham industry or as Collis intriguingly advertised in 1839 in addition to "articles in the highest classes of the arts, in gold, silver....", he was also "a Vice Consul for France, Russia, Portugal, Turkey etc., with the privilege of granting passports to persons visiting France and its Dominions...". See "The Directory of Goldsmiths & Silversmiths 1838-1914" by John Culme, page 91/2 for further information.
The engraved crest to the border of these soup plates features a wolf passant, collared and lined for the Leveson-Gower family and is surmounted by the coronet of a duke - the highest rank of nobility below royalty.
The plates were made in 1840 and would originally been part of a very extensive dinner service commissioned by George Sutherland-Leveson-Gower, 2nd Duke of Sutherland.
The family owned several estates throughout the UK including Dunrobin Castle (north Scotland), Trentham Hall (Stoke-on-Trent) and Stafford House in London. The latter is now known as Lancaster House and owned by the UK government, but during the time owned by the 2nd Duke was assessed as the most valuable private residence in London. With its stunning backdrop of art and fine silverware, on visiting the house Queen Victoria is said to have remarked to the 2nd Duchess that: "I have come from my House to your Palace."
George Sutherland-Leveson-Gower, 2nd Duke of Sutherland (1786-1861)was styled Viscount Trentham until 1803, Earl Gower between 1803 and 1833 and Marquess of Stafford in 1833. He also assumed the title 20th Earl of Sutherland on the death of his mother the 19th Countess of Sutherland in 1839. He was a British MP, keen cricketer and his father had been the wealthiest man in Britain at the time of his death.
Further information is available on Wikipedia at this link:
George Sutherland-Leveson-Gower, 2nd Duke of Sutherland
Please note: We have a further six matching plates in stock complete with Sutherland crest that were made by Garrards later in the 19th century. We are happy to provide details on request.