Simulated Filigree Silver Caddy Spoon, 1809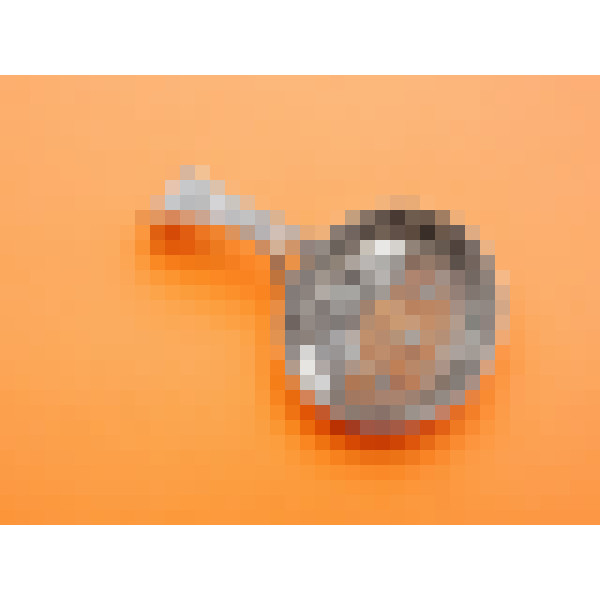 £795.00
Caddy Spoon - Simulated Filigree - Birmingham 1809 by Cocks & Bettridge - 6.1cm long - TS/3400
This is a fabulous Georgian period, silver caddy spoon made by the top Birmingham firm of Cocks & Bettridge.
The bowl has been made to simulate the fine filigree work that was prevalent in Birmingham following an influx of specialist Italian worker during the first decade of the 19th century. The cleverly worked bowl has an openwork trellis pattern with embossed beads and scrolls and a leaf-engraved gallery with the leaves highlighted on a matted background. The bifurcated handle is prettily engraved and bears an original script monogram.

A rare and beautiful silver caddy spoon!