Enamelled Caddy Spoon by John Hardman, 1890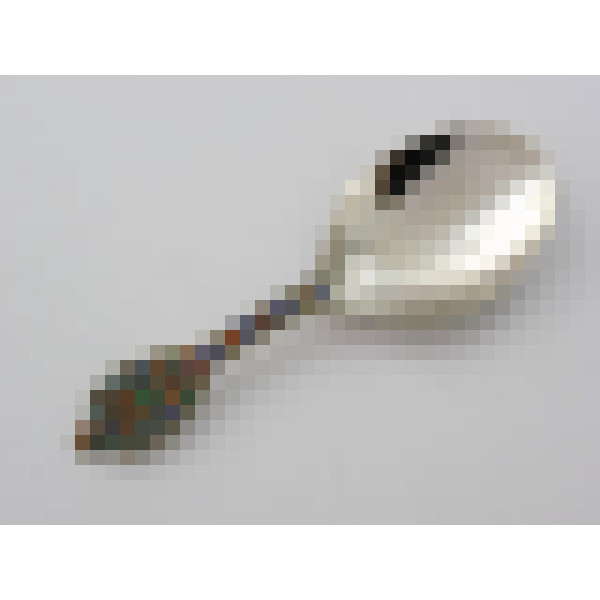 £695.00
Caddy Spoon - Enamelled - Birmingham 1890 by John Hardman & Co. - 8.5cm long; 13g - AN/1316
This is a very rare and beautiful example of a Victorian silver caddy spoon with cloisonne enamel decoration. It is a documented "Norie" spoon - see below.
The spoon was made by John Hardman & Co., the important stained glass manufacturers and ecclesiastical suppliers who had a working relationship with the famous Gothic revival architect Augustus Pugin. The coloured enamels on this spoon have a stained glass influence.
Cloisonne enamel takes its name from the raised fields of wire that are soldered to the piece and filled with enamel prior to firing. It is an extremely rare feature on British silver, being more commonly used in Russia and is almost unknown on UK caddy spoons.
The spoon is in fine condition with the exception that one of the enamel fields is damaged - the red roundel between the two trios of blue nearest the bowl. The reverse side of the spoon is engraved with a contemporary Gothic style "R" above "1891". A great spoon!
This spoon is illustrated and discussed on page 25 of "Caddy Spoons: An Illustrated Supplement" by John Norie.