Silver Seal Top Spoon, Exeter 1630 Jasper Radcliffe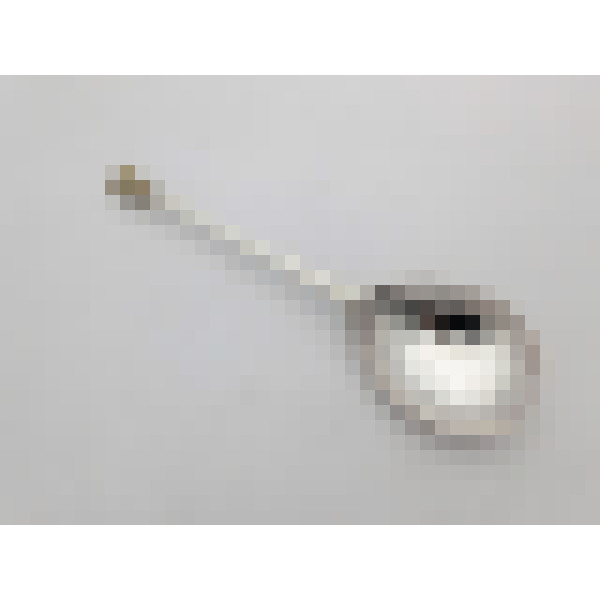 £1,675.00
Spoon - Seal Top - Exeter circa 1630 by Jasper Radcliffe - 16.2cm long; 44g - HL/3528
This is an interesting and rare west country silver seal top spoon made by the Exeter silversmith Jasper Radcliffe I.
This Charles I period silver spoon has a nice balance and well made seal finial that still retains its original gilding and "V" joint to the hexagonal stem. The fig-shaped bowl is stamped with an interesting mark as it appears to be the crowned "X" mark for Exeter, over-struck with the leopard's head mark, giving reason to speculate why this should be.
To the reverse of the stem is the maker's name in full - "RADCLIFF" (no "E"), plus a less distinct version of his "IR" mark (see M.123 in West Country Silver Spoons & Their Makers" by Tim Kent). According to Tim Kent, Jasper Radcliffe was born in 1584,working in Exeter from 1610 and died in 1661.
The condition is excellent with some very slight thinning to the bowl tip (no loss of shape) and a good antique colour.