Silver Millennium Canteen of Cutlery for 8, Sheffield 2000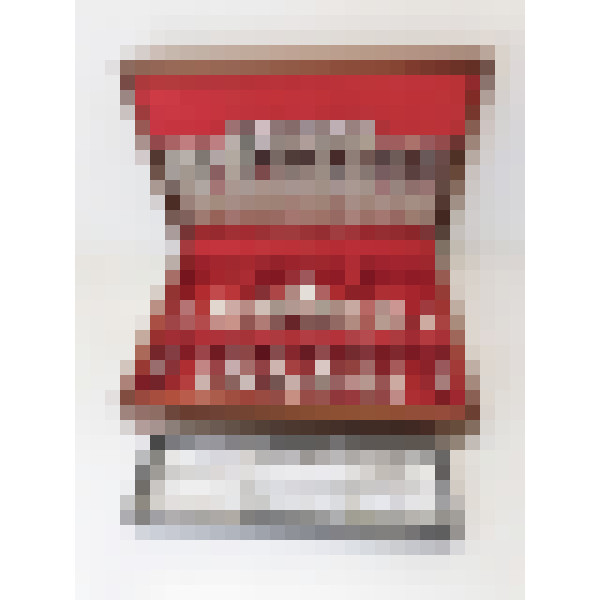 £3,650.00
63 piece Boxed Canteen – Old English Pattern (8 place settings) - Hallmark: Sheffield 1999/2000 by Ogden of Harrogate – Weight: 2880 grams (92.6 tr.oz.) + 19 knives - Ref. No.: OY/5990
63 piece Old English Pattern Canteen of Silver Cutlery, Sheffield 1999/2000 made by William Turner and retailed by Ogden of Harrogate
This is a beautifully presented, unused silver canteen of cutlery in the stylish Old English Pattern from the Sheffield Millennium Collection.
The service provides for seven pieces per 8 place settings, plus 4 serving spoons and a 3-piece carving set. All the pieces are housed in their original wooden box, although the carving set, which was bought two years later, is in its own cardboard box.
The set was made by William Turner of Sheffield and every piece in the main box is hallmarked for Sheffield 1999/2000 and includes the commemorative Millennium hallmark. The carving set was bought in 2002 and bears the commemorative Golden Jubilee hallmark. All pieces bear the "JO" sponsor's mark for the retailer Ogden of Harrogate.
The table and dessert knives are fitted with stainless steel blades and are engraved "William Turner Master Cutlers Millennium Collection Sheffield" to the blades.
Old English Pattern
Old English Pattern was first introduced circa 1770 and has always been a very favoured pattern due to its elegant and simple form. It has been produced continually to the present day with a resurgence of popularity in the 20th Century.
Components
This 63-piece service consists of the following:
| | |
| --- | --- |
| 8 Soup Spoons (17.5cm) | 8 Dessert Spoons (18cm) |
| 8 Table/dinner Knives (24.6cm) | 8 Teaspoons (13.7cm) |
| 8 Table/dinner Forks (19.5cm) | 4 Table Spoons (22.4cm) |
| 8 Dessert Knives (21.6cm) | 3 Piece Carving Set (28 to 36.5cm) |
| 8 Dessert Forks (16.6cm) | |
Total weight of weighable silver: 2880 grams (92.6 troy ounces). Additional to this weight are the 16 silver handled knives and 3-piece carving set with stainless steel blades.
Condition
Near mint condition. The canteen appears to have never been used. There are no personalised engravings.
Presentation
This main service is presented within its original wooden box and the carving set in a separate cardboard box. There is space in the wooden box to add further dining pieces and other extras if necessary as it was made to take up to 12 place settings (there are two rows for up to 12 knives each within the lid). The box measures 46cm wide x 30.5cm deep x 11cm high.
As with all our canteens, we are happy to send a sample place setting on receipt of a surety payment.