Silver Archangel Michael Statue by Omar Ramsden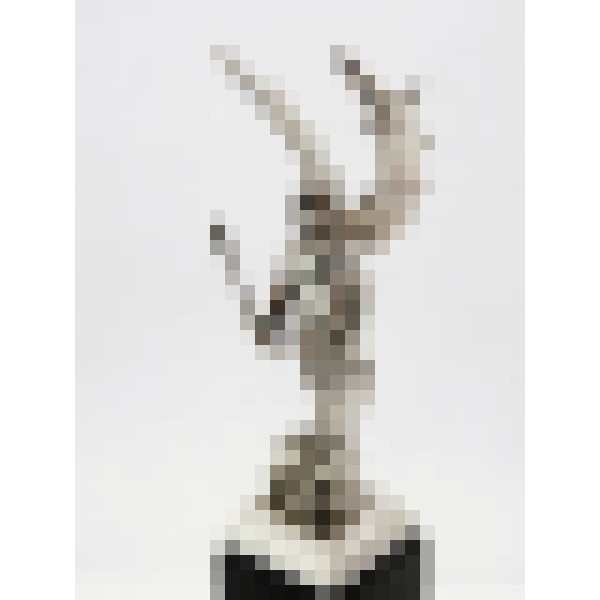 £1,350.00
Statue - Archangel Michael - London 1932 by Omar Ramsden - 12.8cm high; 152g gross weight - CS/2863
This is a very rare silver model made by Omar Ramsden depicting Archangel Michael.
The cast silver figure stands atop a square black wooden plinth and is superbly modelled. It is clearly hallmarked and also bears the important "Omar Ramsden Me Fecit" legend to the base.
Saint Michael the Archangel is the chief of all angels and archangels and responsible for the care of Israel. In Revelations 12:7-12 Archangel Michael battles with Satan and slays him in the form of a dragon - with sword and shield to hand, this model probably depicts that scene.
The quality and condition is excellent throughout.