Queen Anne Dog Nose Table Spoon, 1705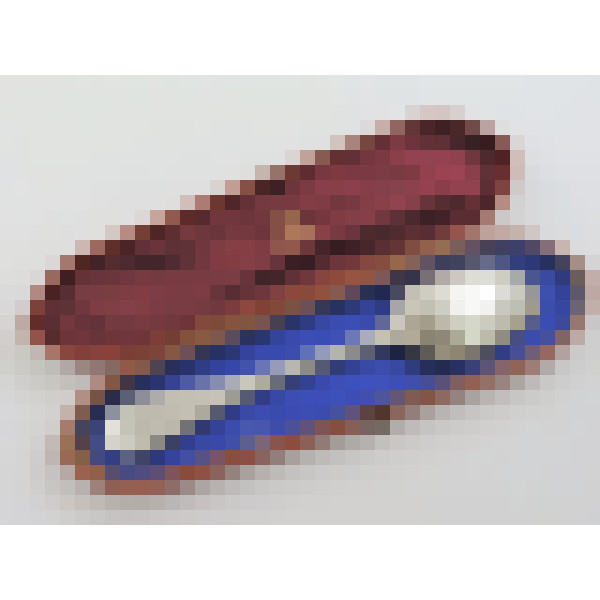 Sold
Table Spoon - Dog Nose pattern - London 1705 by Lawrence Jones - 20cm long; 69g - YF/9216
Presented in an attractive late 19th century case, we are offering a good Queen Anne period dognose silver table spoon with a striking rattail to the reverse of the bowl.
The spoon has a nice solid weight of over 2 tr.oz and is engraved to the reverse terminal with late 18th century script initials. The lower section of the stem is stamped with Britannia standard hallmarks and includes the script "Jo" maker's mark of Lawrence Jones (see Grimwade reference 3665). This excellent quality spoon remains in fine condition with a fine antique patina.
The case was made by Phillips Brothers & Sons who were London retail jewellers and silversmiths. They traded from 23 Cockspur Street from 1855 to 1902 and the latter part of this period is the likely date of manufacture for the case which has had the base insert removed (& a loose piece of blue felt added) to accommodate this spoon.