Paul Hanet Rattail Table Spoon, 1721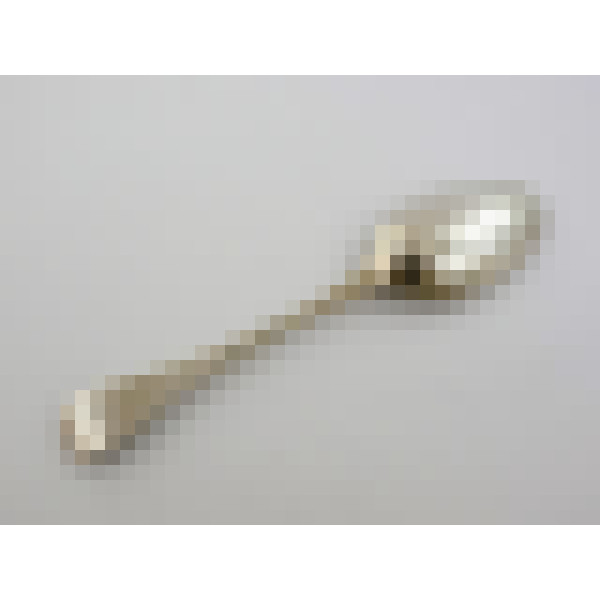 Sold
Table Spoon - Hanoverian rattail pattern - London 1721 by Paul Hanet - 20cm long; 76g - CP/1842
The Huguenot, Paul Hanet, was one of the most proficient and important spoonmakers of the early Georgian period and weighing 2 1/2 troy ounces, this hefty silver table spoon is typical of the high quality one would expect from him.
The Hanoverian Rattail was the prevalent pattern of the George I period and this is a great example with a bold rattail extension to the underside of the bowl. Even though the enforcement of the use of Britannia standard silver was lifted in 1720, many spoonmakers continued to use this purity for a few more years, (whether that be to maintain the high standard, fulfil existing client requirements or to use up an excess of stock metal) and this spoon is struck with legible Britannia standard marks for 1721 and the "HA" with devices maker's mark for Paul Hanet.
The spoon is fine condition with an antique patina and a late 18th century engraved "K" in script to the reverse terminal.