Pair of Pierced Georgian Salt Pots, 1766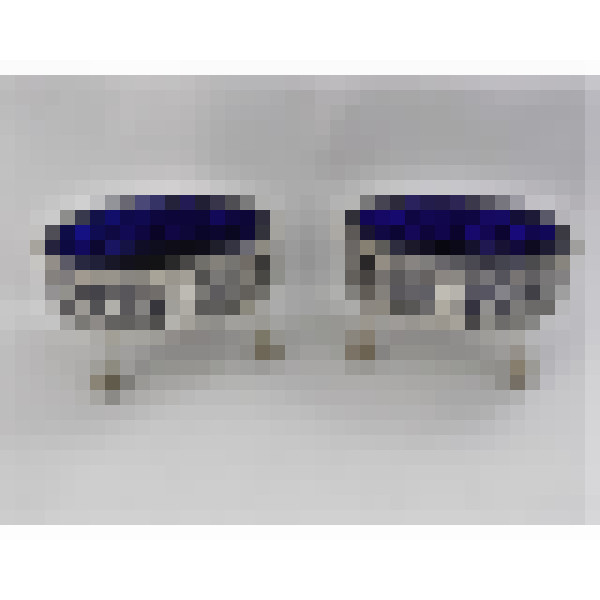 Sold
Salt Pots (pair) - Pierced; with blue glass liners - London 1766 by David & Robert Hennell - 8cm x 6.2cm x 4.2cm high; 284g combined gross weight (128g weight of silver) - FS/1652
These are a good early pair of pierced silver salt pots made by one of the top specialist condiment makers of the period, the Hennells.
Oval, pierced salts generally date from the 1780's onward and tend to be flimsier in construction with open, rather than solid bases. This pair have a nice strong, sturdy feel in the hand and will be the main reason for them having survived in such good condition with none of the damage often found in later examples (repaired feet, broken fretwork etc). Even the hallmarks are easy to read.
Standing on four claw and ball feet, these salts are fitted with what appear to be their original blue glass liners (there are a couple of very tiny fleabite nibbles) that are shown off to their best with the delicate piercing and each bear an original engraved crest to one side. An excellent pair of Georgian silver salt cellars in fine condition with little in the way of salt staining.