Pair of Irish Bright-cut Star Basting Spoons, 1781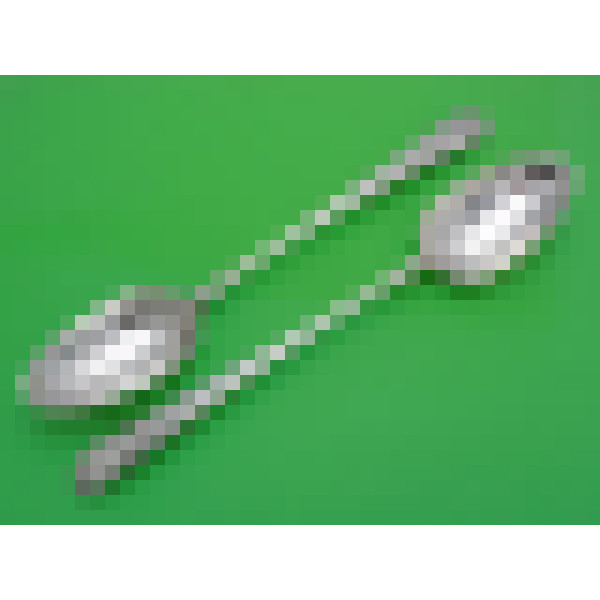 Reserved
Basting Spoons (pair) - Celtic Point with Bright-cut Star - Dublin 1781 by John Bolland - 32.5cm long; 241g combined weight - AU/2483
Celtic Point with Bright-cut Star is the classic Irish flatware pattern of the late 18th century and these silver basting spoons perfectly show off this elegant pattern.
At just over 12" long, these are large serving spoons and they have an impressive feel in the hand. The terminals are engraved with an excellent crest featuring a hand holding a horn. N.B. there is a 1cm difference in length between the two spoons. The condition is superb - just look at the thick bowl tips and super-crisp engraving. A wonderful pair of large spoons.
Please see link below for a matching strainer spoon.