Pair of Cast Silver Candlesticks, 1741 by William Gould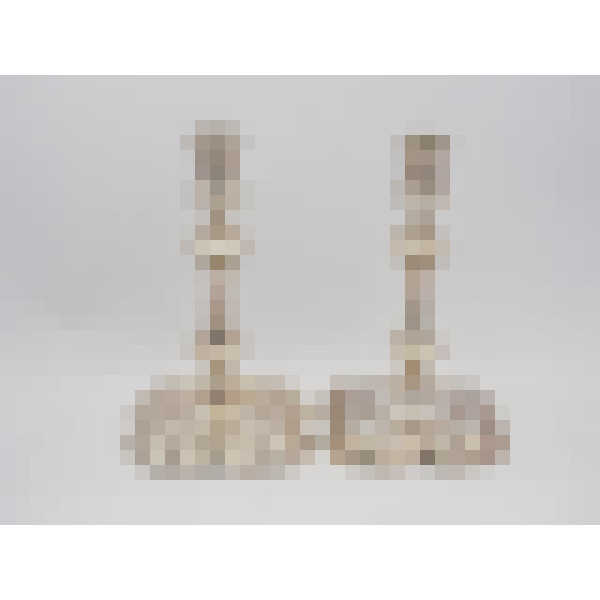 £2,495.00
Candlesticks (pair) - Cast - London 1741 by William Gould - 17cm high; 820g combined weight - SK/2632
The Gould family of silversmiths were the dominant specialist silver candlestick makers during the first half of the 18th century and this fine pair are typical of their output.
Measuring 7" in height, this pair of George II period, cast, silver candlesticks have plain octofoil-shaped, stepped silver bases, baluster facetted columns and have a good heavy feeling of high quality. They are in fine condition throughout with full sets of hallmarks to the underside and lion passant marks to the lights.
William Gould was apprenticed to his brother James Gould in 1724 and was free by 1733. He was the craftsman responsible for one of the greatest pieces of rococo silver - the Knesworth chandelier of 1752 belonging to the Fishmonger's Company.