Exeter Silver Chocolate Pot, 1740 Pentecost Symons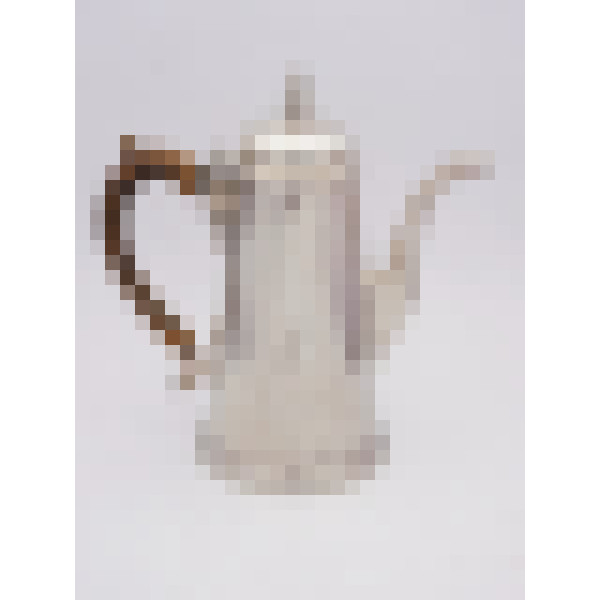 £4,400.00
Chocolate Pot - Taper Cylindrical - Exeter 1740 by Pentecost Symons (of Plymouth) - 21cm high; 632g gross weight - TR/3418
This is a spectacular George II period silver chocolate pot made by the Plymouth silversmith Pentecost Symons.
Of a plain tapering cylindrical form that was typical of the 1720-40 period, this chocolate pot has a cast facetted spout and original scroll pearwood handle. The finial to the hinged cover can be removed to allow the insertion of a molinet to stir the hot chocolate. The pot has a good hefty feel in the hand and just feels like a quality piece of silverware.
One side is engraved with a crest featuring a stag's head pierced by an arrow. The underside is further engraved with betrothal initials "IN" over "IN" and helpfully dated to 1743. The hallmarks are in fabulous crisp condition and appropriate part marks can be found to the inside of the cover.
Pentecost Symons, citizen of Plymouth, first entered his mark at the Exeter assay office in 1706 and was one of the finest West Country silversmiths of the 18th century. An identical chocolate pot (possibly even the same one) by this maker is illustrated in "Exeter & West Country Silver 1700-1900" by Miles Harrison on page 231.