Pair of Georgian Silver Tapersticks, 1758 Wm Cafe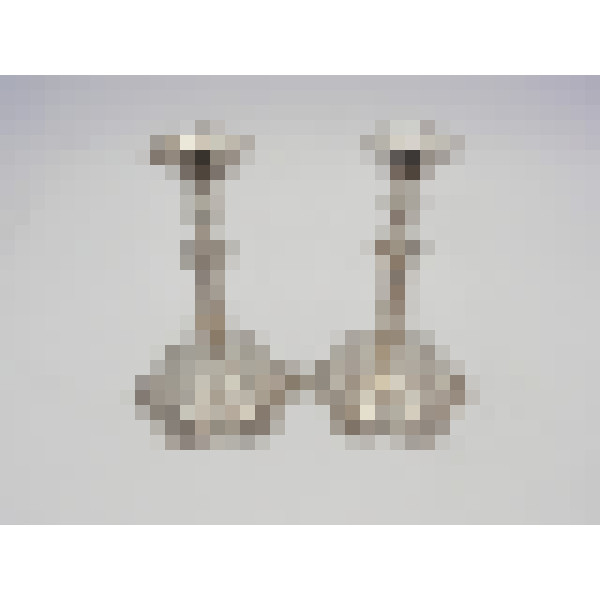 £1,795.00
Tapersticks (pair) - Hexafoil - London 1758 by William Cafe - 13.2cm high; 338g combined weight - JM/3721
These are a fine quality cast pair of antique silver tapersticks made by the premier, specialist candlestick maker William Cafe.
Tapersticks were often bought singularly and so it is unusual to find a pair, but this bonus makes them usable in a modern setting. The tapersticks were cast and so have a good, solid feel in the hand and the hexafoil shape gives them a very pleasing appearance. The presence of the original, removable sconce nozzles is a major advantage as they often went missing.
The Gothic script "WC" mark (Grimwade 3077) for William Cafe can be found to the underside of both pieces alongside the other London hallmarks. These Georgian tapersticks are in excellent condition with neither damage nor repair.