Large 22" Silver Meat Dish with Armorial, 1828 by Sibley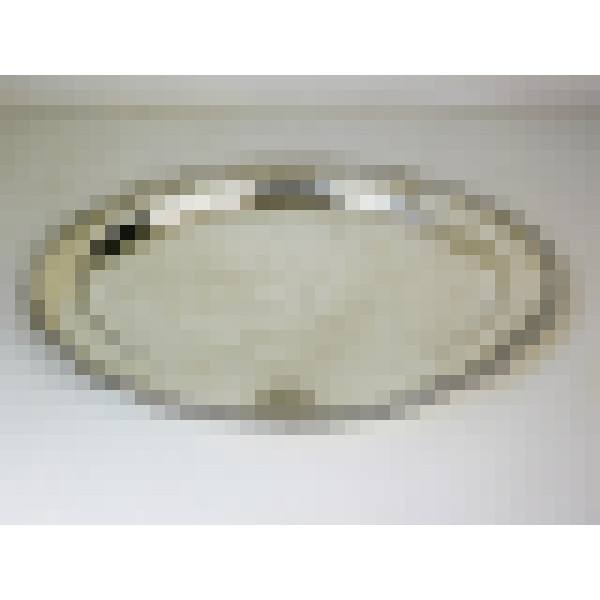 £3,195.00
Meat Plate - Oval with Gadroon Border - London 1828 by Richard Sibley - 55cm x 42cm; 2935g - LP/2878b
This is a huge and fabulous quality Georgian silver meat dish made by the premier silversmith Richard Sibley and retailed in London by Makepeace.
This large oval dish measures 22" in length by 16.5" wide and would be ideal for serving a large turkey or other roast or a luxuriant cold buffet. It has a shaped gadroon border in typical Regency style and just oozes the best quality with a heavy weight of just shy of 100 troy ounces. There is an interesting pair of engraved crests to one side and an armorial to the other. This silver meat dish is in excellent condition with crisp engraving and typical carving knife scratches to the central field.
The armorial to the border relates to the marriage in 1825 of Sir William Pilkington of Chevet, 8th Baronet (1775-1850) & Mary Swinnerton (1783-1854) of Butterton Hall in Staffordshire. To the opposite border is an engraved double crest in combination with the motto "Avauncez et Archez Bien" (translates to advance and shoot well).
This is part of a suite of three serving dishes that we are offering, the matching smaller pair can be seen from the link below.