Huge 22", 123oz Silver Salver with Irish Interest, 1842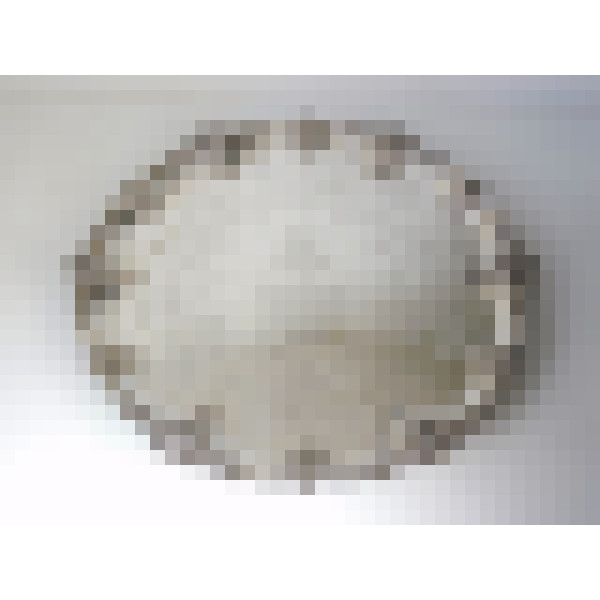 £3,995.00
Salver - Round with Scroll Border and Flat Cased Centre - Birmingham 1842 by Robinson, Edkins & Aston - 55.5cm diameter; 3820g - EW/2715
This is a hugely impressive giant silver salver with engraved armorial and presentation inscription.
This 22" shaped circular salver is superbly decorated with a sumptuous border of foliate scrolls and husks in relief with piercing and an exquisite flat chased central field. Weighing a tremendous 123 troy ounces, this enormous silver tray stands on three large decorative scroll feet and has a beautifully engraved coat of arms and inscription to the centre.
The inscription reads:
"Presented to Colonel Robert Mansell
Assistant Adjutant General
by the inhabitants of the
by the county and city of Limerick
as a testimony of regard and respect
for his conduct as a Citizen and
Soldier during a long
residence amongst them"
Colonel Robert Mansell (1789-1864) was a British Army veteran of the Napoleonic Wars who was deployed to Ireland during the Young Irelander Rebellion and Great Irish Famine.
Robinson, Edkins & Aston were an important silversmithing company working from Birmingham during the second quarter of the 19th century and specialised in making grand and imposing pieces.
This fabulous silver salver is in fine condition throughout with a good, antique patina.