16" Diameter Silver Salver, 1783 Smith & Sharp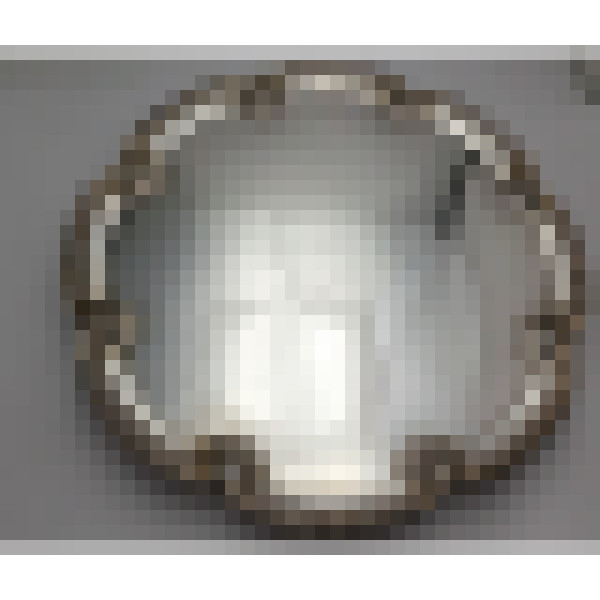 £2,395.00
Salver - Circular with Shell & Gadroon Mount - London 1783 by Daniel Smith & Robert Sharp - 41cm diameter; 1840g - NC/2368
An outstanding quality, large Georgian silver salver made by one of the top silversmithing partnerships of the period.
Measuring over 40cm in diameter and weighing almost 60 troy ounces, this is a spectacular Georgian silver circular tray. It is superbly decorated with an impressive gadroon border interspersed with eight scallop shells and standing on four strong, fluted scroll cast feet. The centre of the salver is engraved with an original armorial complete with the right hand holding a dagger crest and "SEMPER PARATUS" motto (translates to "always ready").
The armorial bearings on this salver are those of Armytage impaling Harbord and commemorate the marriage in 1783 of Sir George Armytage, the 4th Baronet of Kirklees (1761-1836) and Mary Harbord (c.1761-1790), daughter of the MP Sir Harbord Harbord, 2nd Baronet of Gunton (later 1st Baron Suffield).
George succeeded his father as the 4th Baronet of Kirklees on the 21st January 1783. He served as the High Sheriff of Yorkshire in 1791 and was the Commanding Officer of the Huddersfield Volunteers (circa 1794 – 1805). George was also an Honorary Doctor of Civil Law (Hon DCL) of the University of Oxford (1793). The seat of the Armytages, Baronets of Kirklees was Kirklees Hall near Brighouse in Yorkshire. We can supply the purchaser of this salver with a professionally written pdf report detailing the armorial.
This splendid salver is in fine condition with just a couple of inconsequential dings and a lovely antique patina.
Here are links for further information on the Armytage Baronetcy, Harbord Harbord and Kirklees Hall.