Flower-back Mote Spoon, c.1740 Marmaduke Daintrey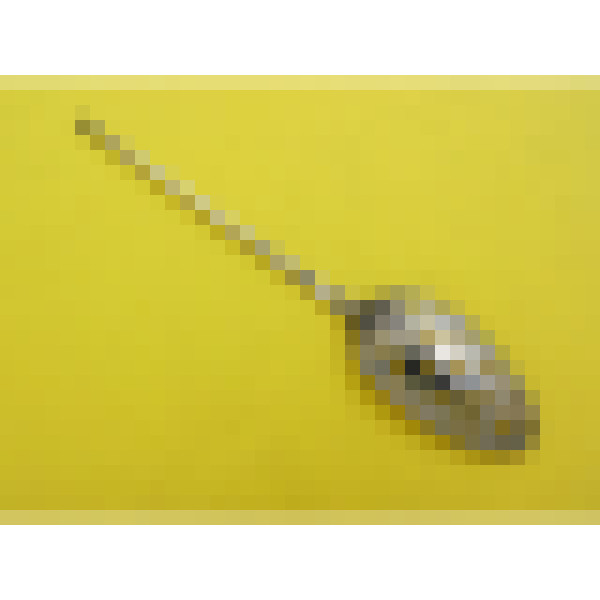 £275.00
Mote Spoon - Flower-back - London circa 1740 by Marmaduke Daintrey - 12cm long - HC/2685
This is a fabulous Georgian silver mote spoon with a rare fancy back motif to the reverse of the bowl.
The mote spoon takes the typical form of of tapering stem with pointed terminal and an attractively pierced bowl, but it is the rare flower head and double floral scroll design to the reverse side that sets this spoon apart from the rest. A nice extra touch is the the original ownership initials "I" and "W" that flank the fancy-back and a great bonus is the fine crisp condition.
The stem is appropriately stamped for small spoons of the mid-18th century with the lion passant and maker's mark which are typically only partially present due the narrowness of the stem, but the latter appears to be the script "MD" mark of Marmaduke Daintrey (the crown surmount has not fitted in) who was a specialist spoonmaker and known producer of mote spoons. Additionally, the cusps of the 1739-55 lion passant can be clearly seen and as we currently have in stock a silver marrow spoon by this maker with a very similar fancy-back (see photo/link below) dating to 1740, it provides a date of manufacture with some degree of certainty.
A great spoon in excellent condition!