Early Caddy Spoon, c.1772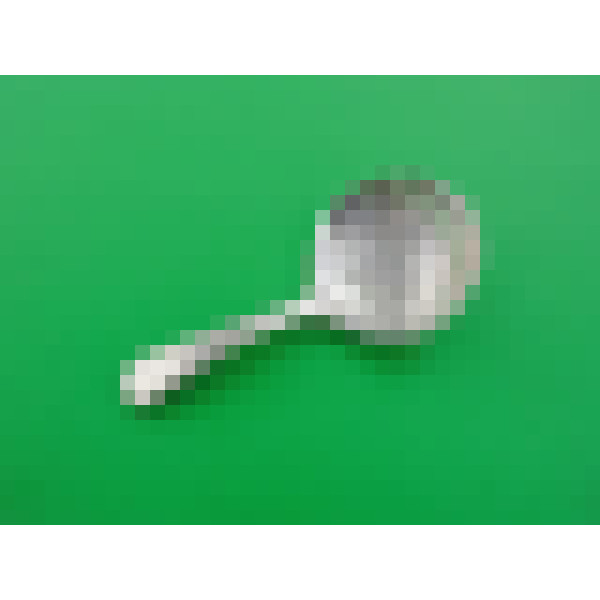 Sold
Caddy Spoon - London circa 1775 by Thomas Hemming - 8.5cm long - VT/9272
This is a great example of one of the first forms of silver caddy spoon to be found and dates from the early 1770's.
This Georgian caddy has an Old English Feather Edge handle which was typical of the 1770's. It bears a single "TH" in script mark which is likely for the important royal goldsmith Thomas Hemming. Caddy spoons did not bear a date letter until 1781. Recent research suggests a link between Hemming and the Chawner family who were likely one of the first firms to be making caddy spoons (introduced circa 1770), and this spoon was likely made by the latter and retailed by the former. Heming was working until 1774 and so this spoon will have made a little earlier.
This early Georgian caddy spoon is in fine condition with crisp feather edge engraving.